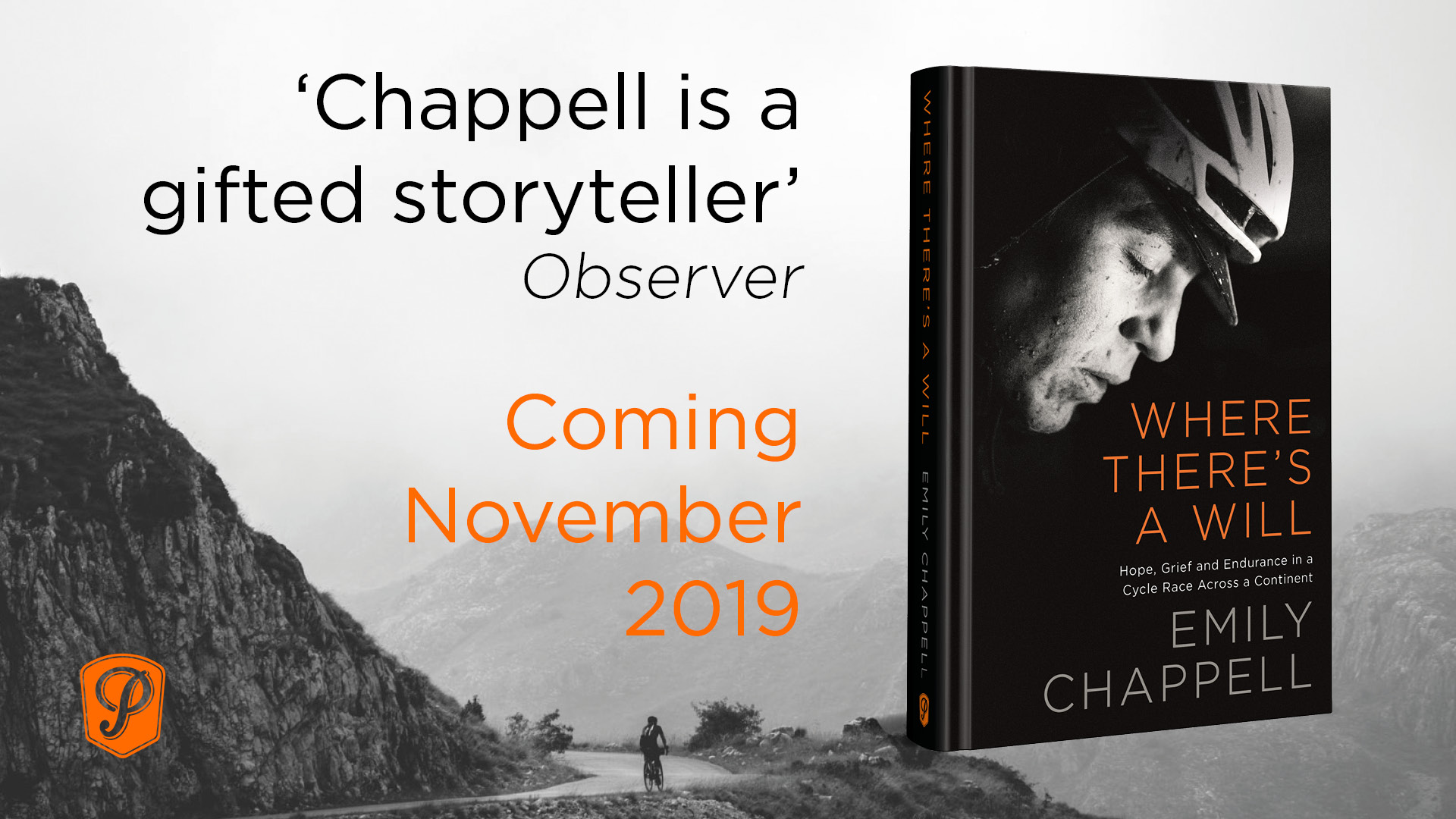 My new book "Where There's a Will" is coming out in November. I'll be travelling around the country talking about the book over the next few months: click here for dates.
Hello – I'm Emily. I like bikes. A lot.
I spent 2011-13 cycling across Asia, from Wales to Japan. In February 2014 I cycled across Iceland. I spent the first three months of 2015 cycling from Anchorage to Seattle, and that summer competing in the Transcontinental Race. After dropping out halfway (with a suspected heart problem that turned out to be nothing more than grumpy intercostals), I'll be back in summer 2016, to finish the job.
In between my adventures, I work as a cycle courier in London, England. I used to blog about it as That Messenger Chick. I've never enjoyed a job so much, or stuck with it so long, but there's very little career development in couriering, so I'm delighted to have found other ways of cycling and writing full-time. (Luckily, I never wanted to be rich.)
My first book was published by Guardian Faber in January 2016. You can also read my stuff on the Guardian Bike Blog, on Moving Target (the world's longest-running courier 'zine …probably), Slow Quest and Alastair Humphreys, and in Oh Comely, Coven, Boneshaker, The Ride Journal, Vogue and Diva Magazine. Occasionally I think I should write about something other than cycling. If you'd like me to contribute to your magazine or blog, get in touch and we'll see if we can work something out.
I also do some (less glamourous) copywriting and editing, to keep body and soul and bank balance together, and have a background in academia that I don't often admit to.
My hobbies (when not riding, breaking, fixing or talking about bikes) mostly revolve around food and books. I constantly fantasize about taking up new sports, but spend too much time cycling to have any spare energy. I also like making friends, so drop me a line if you fancy a chat, and particularly if you live along my route, and want to offer me dinner and a hot shower.
Media:
Since my first book came out I've done quite a few media interviews. You can read (and listen to) some of them here. (Please let me know if you find a link has expired – I think some of them won't be up forever.)
And you can watch me doing my thing in this Microsoft ad.
Awards and Accolades:
2010: Courier of the Year at the UK National Courier Awards
2012: Jupiter's Traveller Award from the Ted Simon Foundation
2012: Travel Blogger of the Year at the British Travel Press Awards