I'm going to issue one of those typical blogger complaints/apologies: that, in trying to live as interesting a life as possible, in order to create entertaining blog posts (as well as for personal enrichment, etc.), I have left myself very little time or energy actually write them. I have, as you may well have guessed, far more stories about the last three months than I will ever find time to recount here. This, more than any of my other journeys, has been the time where my blog/life balance comprehensively failed (and that's a word I seem to be using rather too often at the moment).
I plan to squeeze  few more posts out, but I know I'm going to have a lot of trouble fitting them in. Right now I'm catching my breath in Reykjavik, revisiting old haunts and renewing old friendships before I plunge back into the craziness that will be my London life for the next few months.
And it's going to be a very crazy few months indeed. As well as needing to transform myself from a burly tourer to a veiny roadie in time for this summer's Transcontinental Race (probably the steepest learning curve of my life), I'll be giving various talks and workshops around the country (see my shiny new Speaking page for details, and do come along and say hi if I'm in your area), cycling hundreds of miles to get to them (by way of training), knocking the (patchy) first draft of my book into something appropriate for publication, and attempting to earn a living in whatever spare time I manage to carve out in amongst all of that.
It's looking like I may have rather too much on my plate to be able to maintain a blog as well. But I'll do my best, and with that in mind, I'm setting myself a blogging challenge. When I stopped in Whitehorse for a week, back in January, I found myself in the same house as a cookery book writer and a playwright, both of them just as prone as I am to the self-doubt and inveterate procrastination that plagues most writers. (I have only recently come out and started describing myself as a writer, still usually with a slight cringe, after deciding that, since I make most of my money by putting words in order, this was after all an acceptable and entirely honest way to define myself.) I felt as if I were in the presence of two (equally neurotic) community elders. Every morning we agreed to sit and write together, following the Pomodoro technique, a practice my academic friends have been raving about for years, which involves timed 25-minute stints of concentrated work, interspersed with five-minute breaks, the logic being that this follows the natural rhythms of the human concentration span.
It worked like a charm. I wrote more quickly, efficiently and eloquently than I ever have before, and quite magically, Miche's kitchen timer would usually go off just a second or two after my fingers had slowed and my mind started to wander. In our five minute breaks we'd dance around the kitchen, put on another pot of coffee, and marvel at how much we'd managed to accomplish since the last one. One day I managed to produce almost 5,000 words, and they were mostly pretty good ones.
I'm not sure how well this technique will work without the comforting and inspiring presence of Miche and Yvette, but it seems like a very good way of committing to prose some of the anecdotes my mind's currently bursting with, in some of the gaps between everything else I'm supposed to be doing.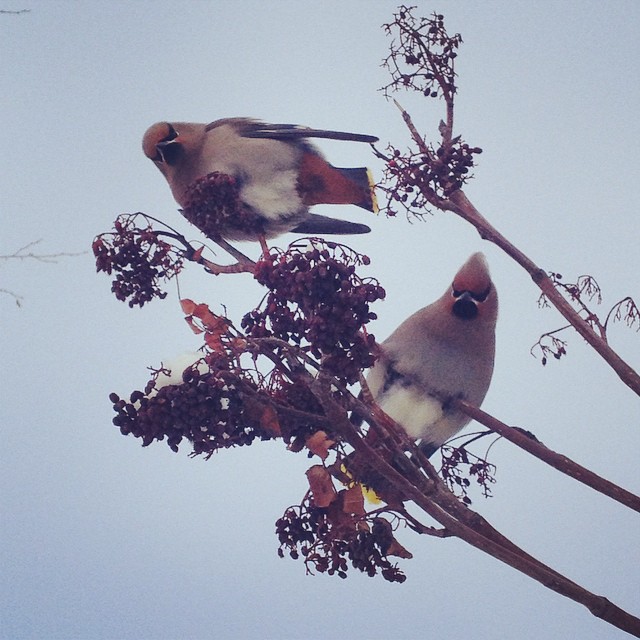 I'm not going to announce anything as daunting as a schedule, but I'll try and keep you entertained once a week or so. And I'll start tomorrow.