The road is different every day, but much the same as it ever was – which is to say: wonderful; endless; like coming home; just as I knew it would be. And I'm remembering all the little quirks, charming and infuriating, that I forget as soon as I stop – among them the constant exhaustion, meaning that even when I do find myself with a free evening and an internet connection, all I can do is stare blankly at the screen, trying in vain to scrape together the remnants of the long flowing blog posts that accumulated in my head as I rode along.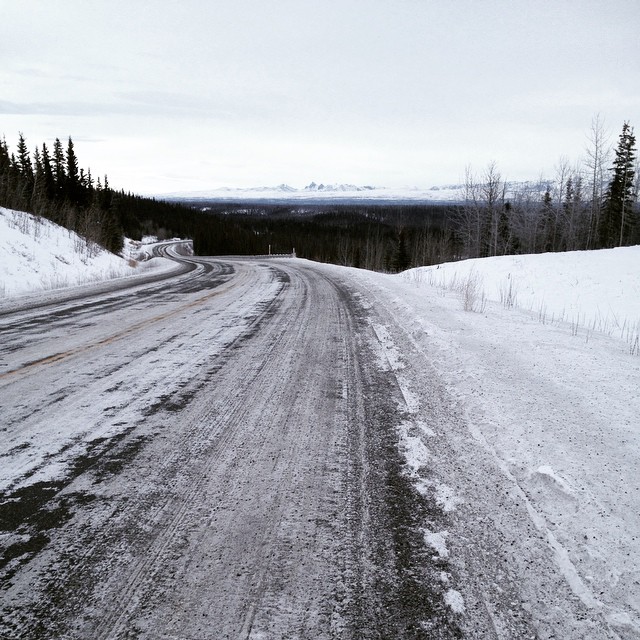 So I suspect that my accounts of these few weeks will mostly be written in hindsight – much like the stories of Balochistan, which I ended up churning out as a confusing backlog weeks after they actually happened, from the relative comforts of Lahore and Islamabad. I just hope that my scribbled notes and fragmented memories will be enough to do justice to the things I've seen, and the people I've met.
Right now I'm making an unexpected stop at the Red Eagle Lodge in Chistochina, where the very kind owners have lent me a cabin (with a wood-burner) for a couple of nights in exchange for helping out at the first checkpoint of the Copper Basin 300 – a 310-mile dog race that's passing through the area this weekend (the first teams are due to arrive in about four hours' time). I had intended to be further up the road by now, but this seemed like too good an opportunity to miss. I'd write more, but I've just been summoned to help move some food bags. More – much more – in due course, dear readers.