Back in June, when I was battling against the Taklamakan headwind between Kashgar and Aksu, I passed a Japanese cyclist called Shamoto, who was on his way to Kyrgyzstan. We spent a couple of minutes taking photographs and exchanging email addresses, and then he continued on his way west, and I carried on east.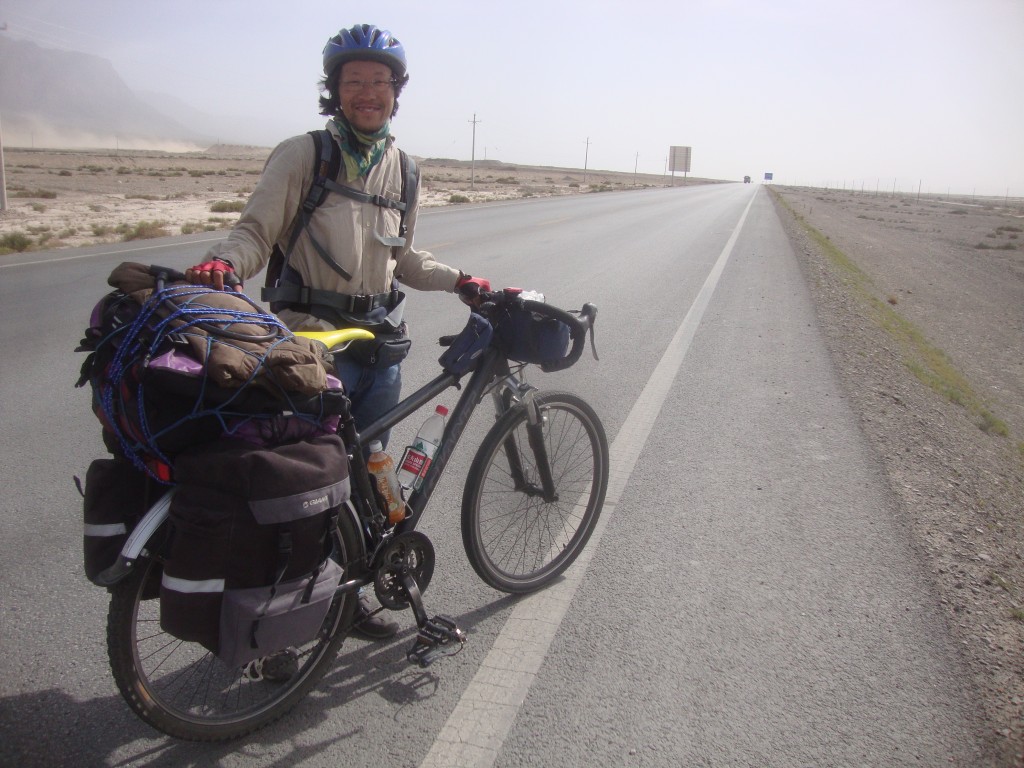 Last week I met up with him again.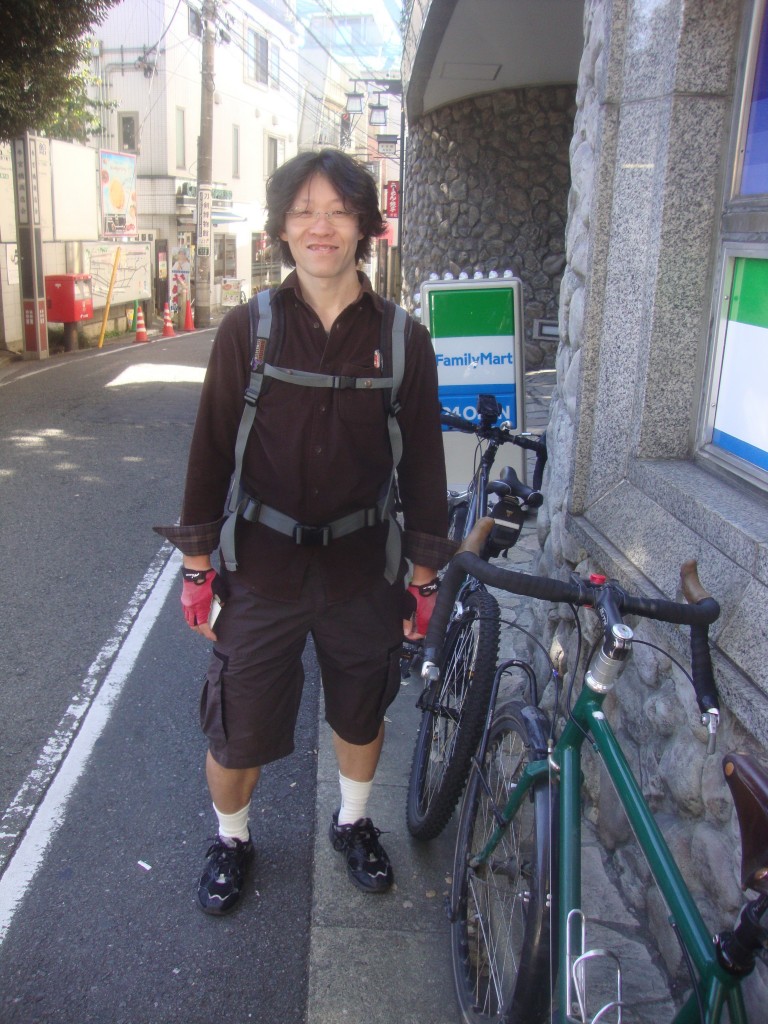 He finished his journey several months ago, and now works for a company in Tokyo. He and a colleague of his spent a sunny Saturday showing me around the city and all its sights. It was a far cry from the Taklamakan Desert.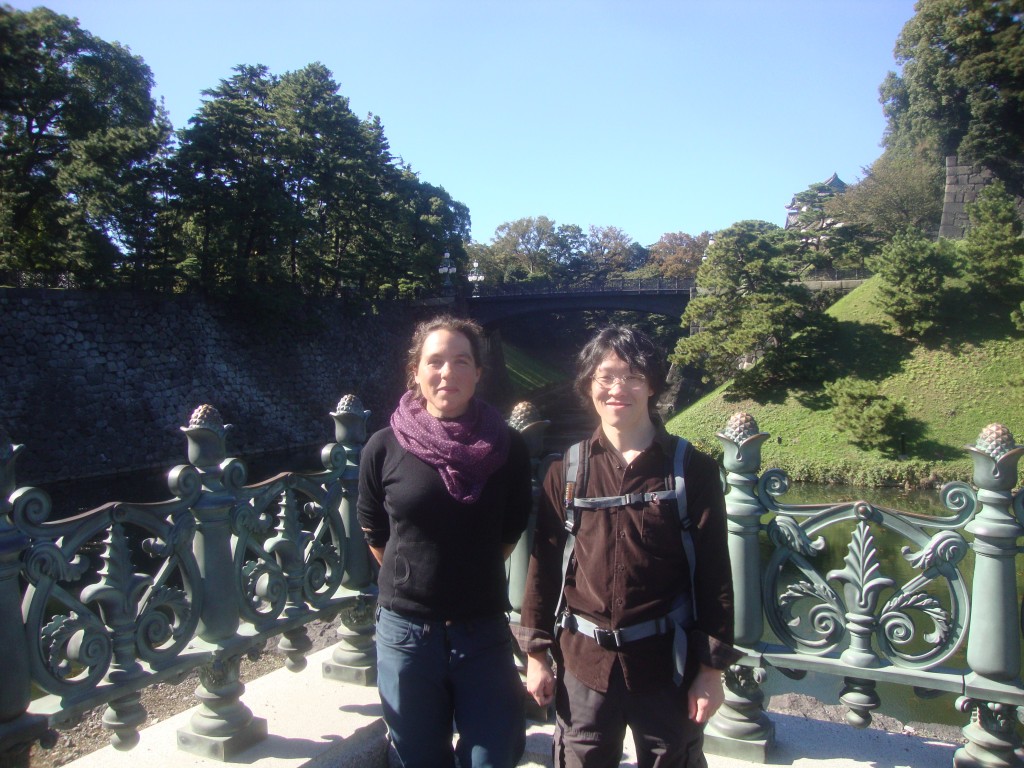 And hopefully I'll soon be catching  up with Yu Ito, who I first met in Yazd, back in February. We got chatting in the courtyard of our hostel, while he chainsmoked and I made the most of the first real coffee I'd encountered since Istanbul, and I found out that he had just spent a year working for an architecture firm in Rotterdam, and was now cycling across Asia on his way home. He finished his journey back in August, and I'm looking forward to seeing what changes a few months of Real Life have wrought on him.
Everyone seems to be finishing their journeys at the moment. In Seoul I stayed with Will and Julie, who had recently arrived home after riding all the way from Italy. I first met them in Croatia, over a year ago now.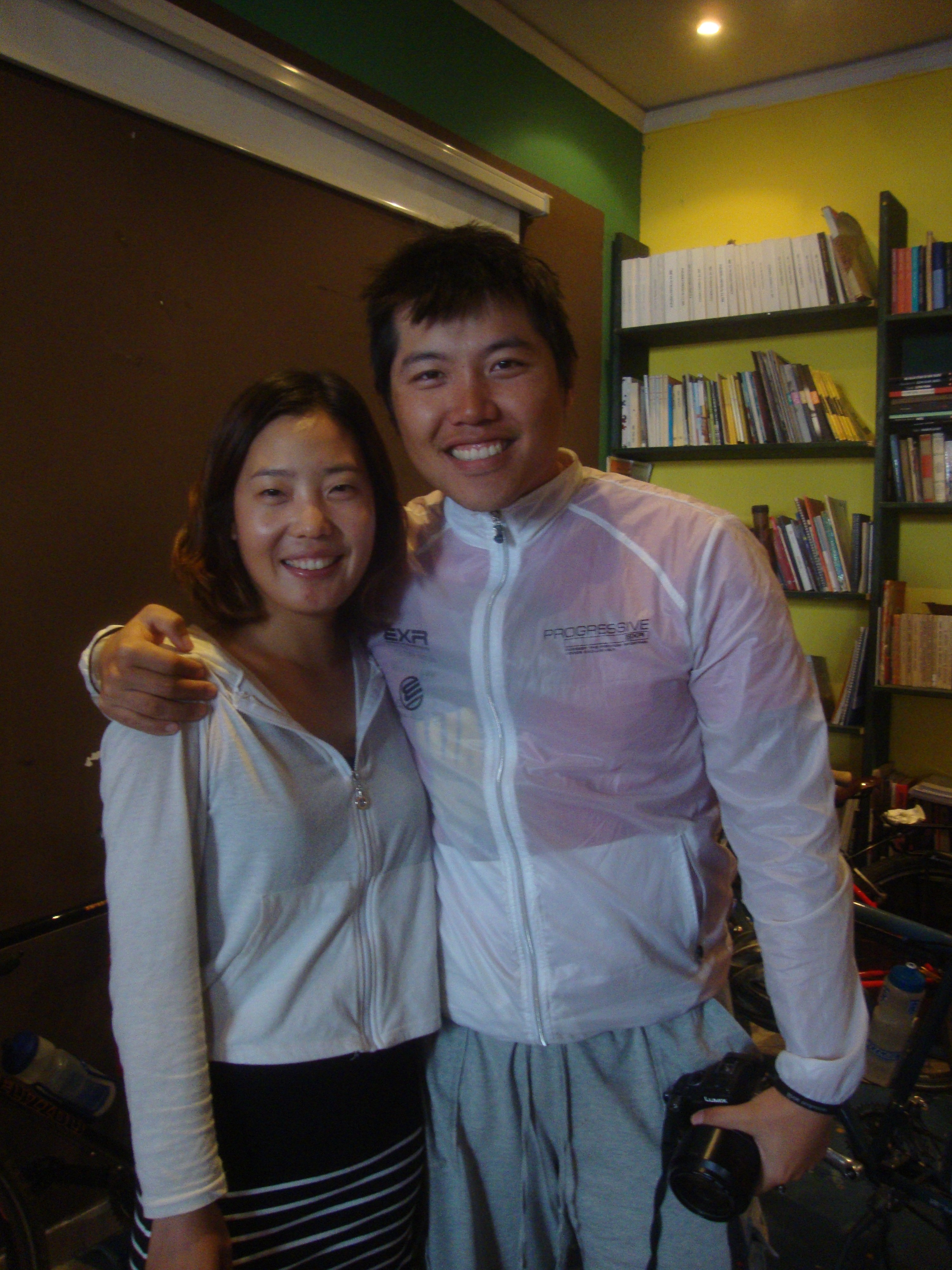 In Hong Kong I shared a celebratory meal with Bert and Thijs, who had ridden all the way there from the Netherlands, and with whom I saw in the New Year in Ercan's flat in Sivas. Two days later they flew back to Europe, and now they're back at university, missing the road.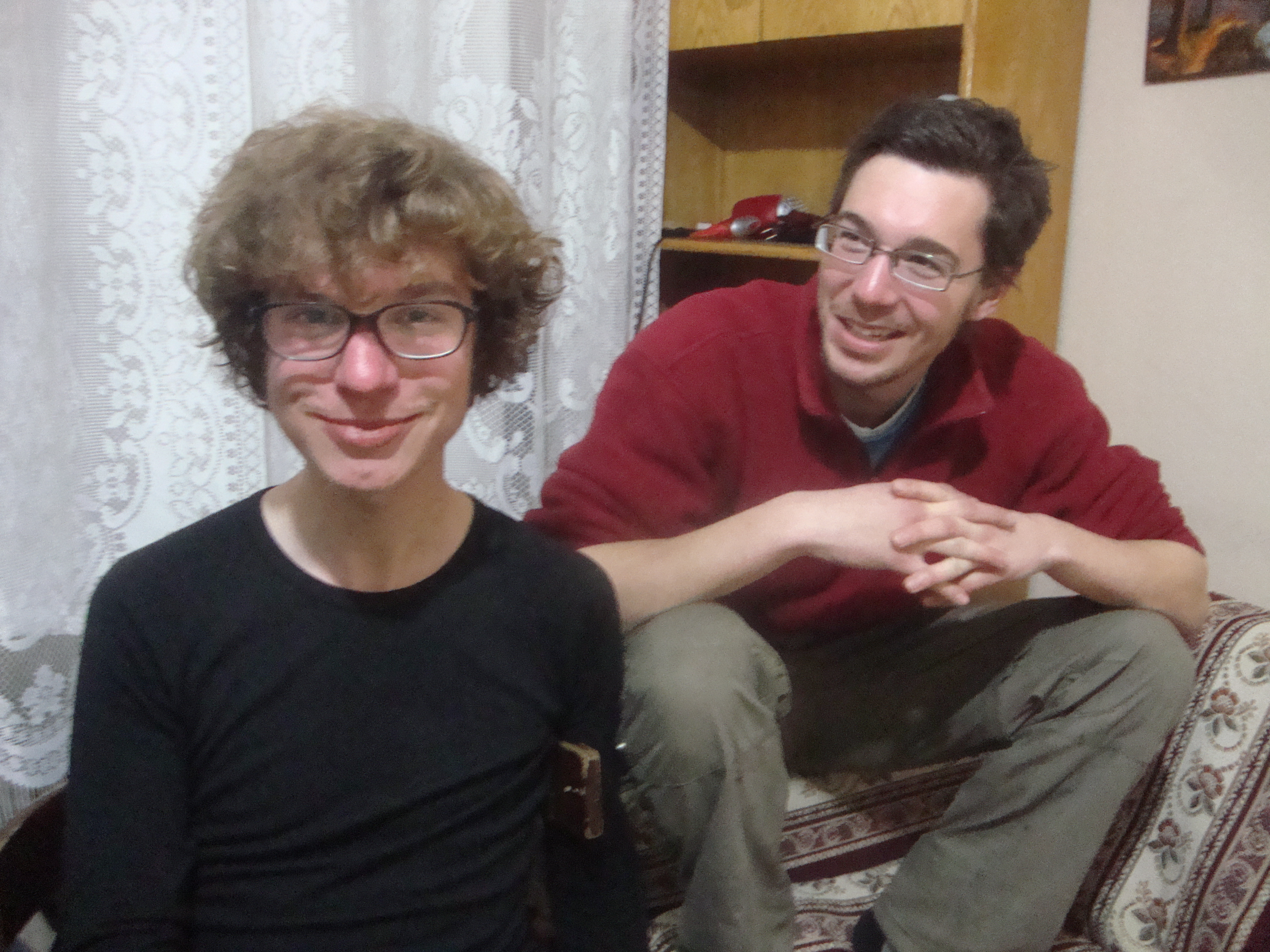 Belgian Ben, with whom I rode for a couple of days in Turkey, and a couple more days in Iran, is now back in Belgium.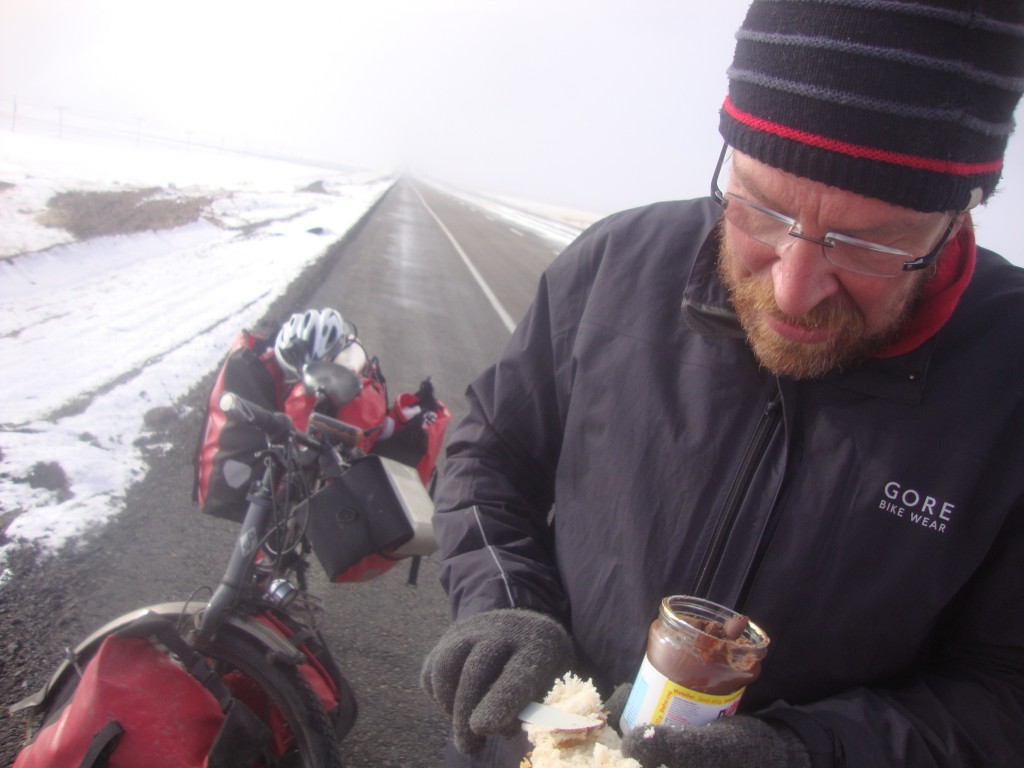 Michael, the charming Dutchman with(out) whom I (would never have) conquered the Khunjerab Pass, made it to Beijjng in October, after two years on the road, took the Trans-Siberian train back to Europe and is now home, his wandering days at an end. (I think…)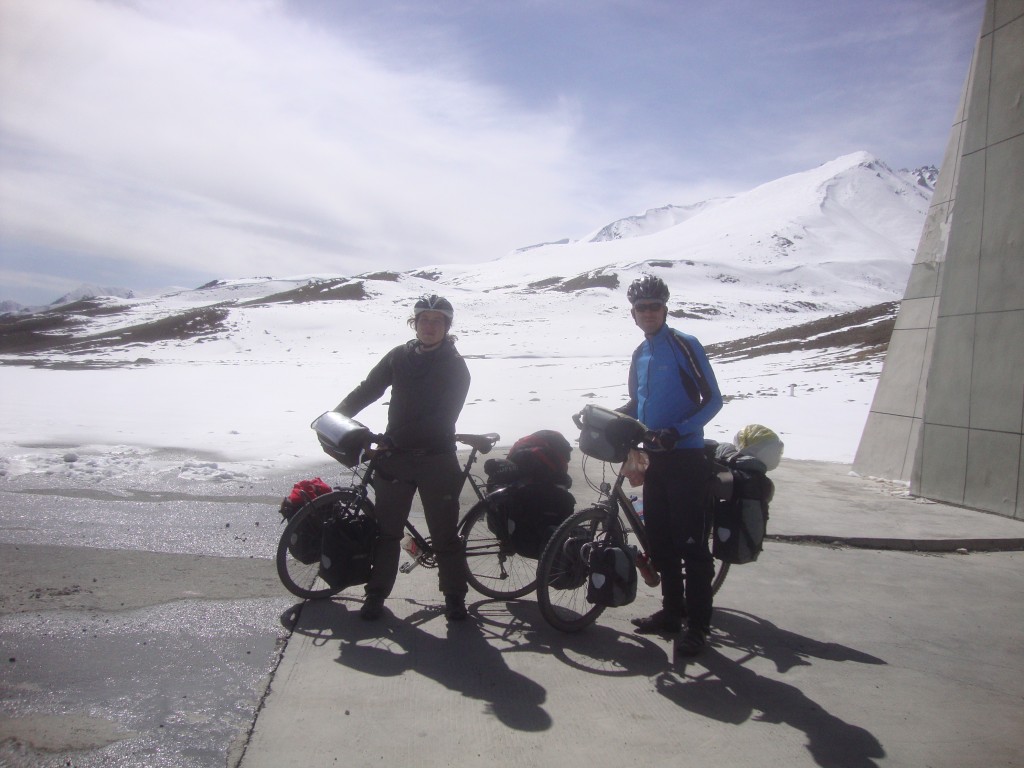 Dean, who I never met (but followed for a while) is now back in the UK.
Johannes is back in Germany.
Matt and Andy of The Cycle Diaries, who I drank pints with in London when we were all but starry-eyed dreamers, are now within a few hundred kilometres of Sydney, their journey's end.
Sometimes it feels as if I'm the only one left.
That's not true, of course. There will always be more, and as I type, the next generation of cross-continental cyclists is heading east through Europe, looking forward to the Turkish winter – or looking at the maps on their living room wall, shaking their head in disbelief that they might really be cycling through the Iranian desert in just a few months' time.
What's probably even harder for them to believe is that eighteen months or a year from now they will be back in that same living room, surrounded by dusty panniers and a worn-out bicycle, wondering whether it was all just a dream. Most people's journeys don't last longer than a year, and there's a subtle loneliness in knowing that I'm one of the few who will carry on. Now would, perhaps, be the right time to book a flight back to London. I've been away for 15 months, which is long enough for everything to have changed in my absence, but not so long that people will have forgotten me, or grown beyond recognition. I'd land at Heathrow in the rain, and ride my bike along the grey roads that lead into central London, enjoying the friendly, festive warmth of the Christmas lights and grinning with the anticipation of running into people I know and seeing how surprised and happy they are to have me back. And then up to Euston, the four-hour train journey to Wales (in reality, of course, I'd ride, but this isn't reality), just like when I used to go home for Christmas, and then the same quiet, unchanging greenness all around me as I ride the last six miles to my parents' house, wondering if I'll have the energy to make it up the final hill, to the point where this journey began.
But this is a dream. The world goes on, and so do I. I'll be in Japan over Christmas and New Year, and I'll be riding down the US West Coast next spring and summer, taking a break in June to follow the Race Across America (as support crew, not as a rider) from California to Maryland, (possibly) riding back to LA after (possible) stop-offs in New York and Toronto, and then heading south into Mexico, aiming to spend Christmas somewhere in Central America.
But before any of that happens there's the winter to get through. Last year the Turkish winter was harsh and horrible, but nowhere near as hellish as all the scaremongers would have me believe. And next year I won't see winter at all. So this year I'm going for the big one. Sometime in February, I will leave Anchorage, and start riding along the Alaska Highway, bound for Seattle. It will be cold – colder than I've ever experienced before – and dark for much of the time. I'll be riding along lonely, uninhabited roads, often into a biting headwind, and camping at temperatures as low as -40. I'll often go for days without meeting another person. I'll have to carry all my own food and – most crucially – melt all my own water. It will be painful, challenging and dangerous, and there is a high risk of failure. I can hardly wait.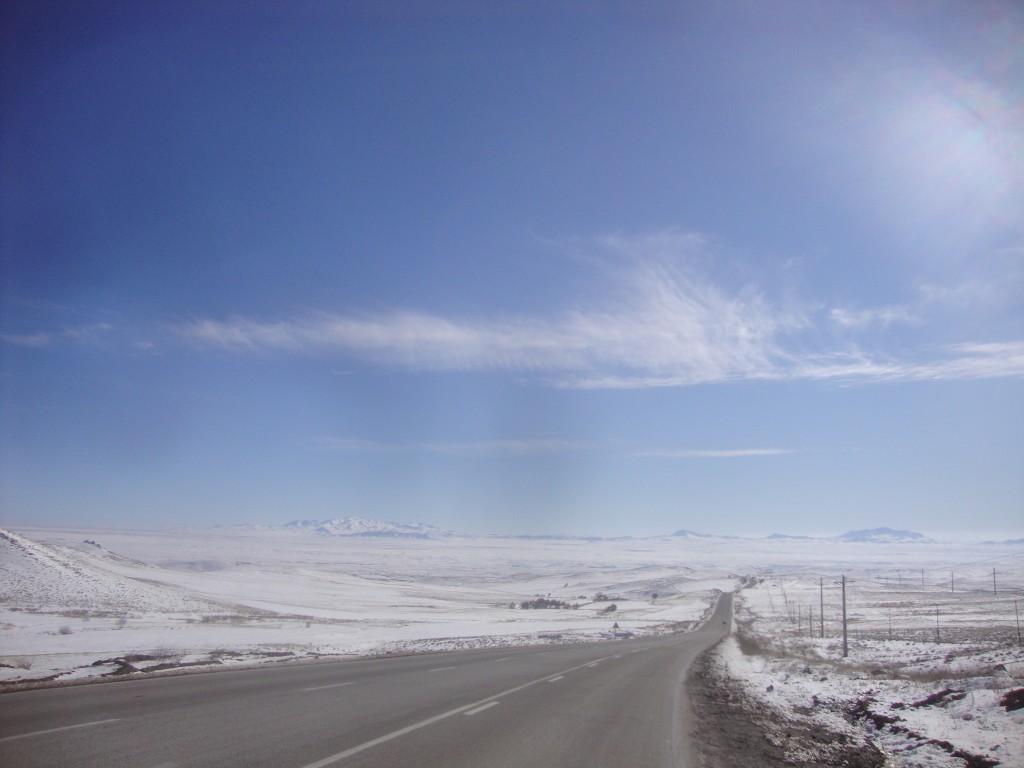 In case you're interested, which I'm sure a lot of you are, more practical details will follow in a few days. Needless to say, this is an expedition that will involve a lot of practicalities.