This is Sina.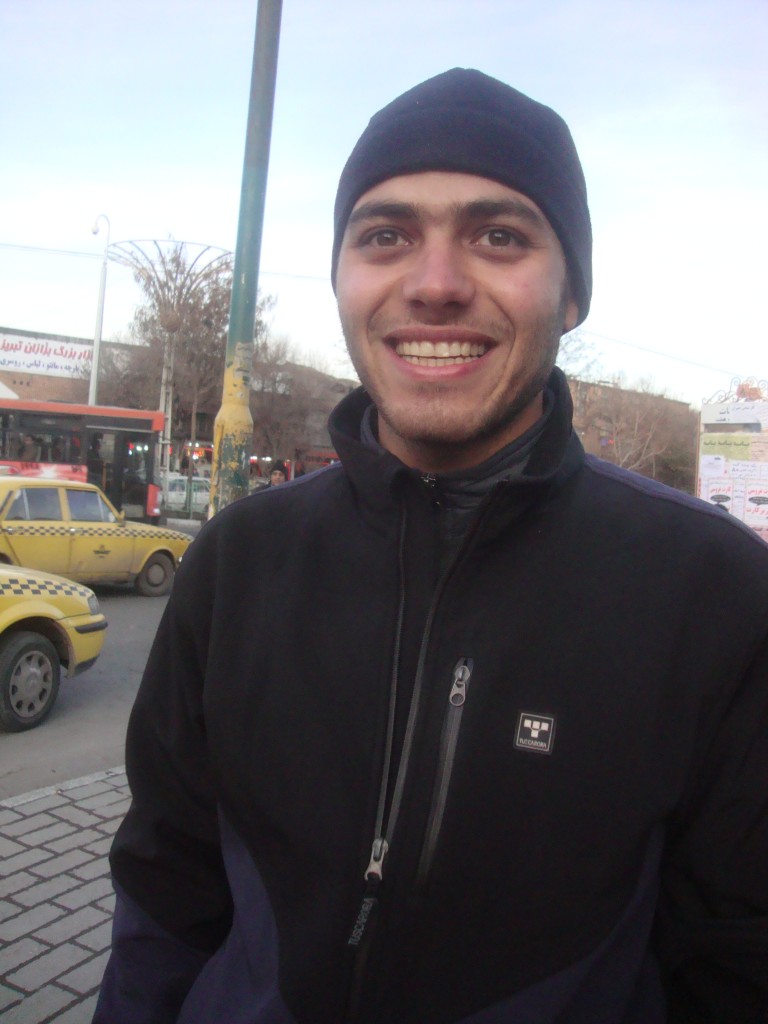 Johannes and I met him in the street in Tabriz and, as so often happens in Iran, within minutes Johannes had been invited to stay with his family (I already had a host for the night).
Sina is also a keen cyclist, and was very excited to meet us because, in a couple of months' time, he's planning a trip of his own. He wants to ride all the way from Tabriz to London, in time for the Olympics, and he plans to carry a Persian carpet that his family are making, which will depict the Olympic rings, alongside the flags of Britain and Iran. It's a peace offering, he told us, from the people of Iran to the people of Britain – because, as many Iranians have since reiterated, people and governments are very different things, and no matter how far diplomatic relations deteriorate, the people of Iran will always be warm, hospitable, and eager to be friends with their brothers and sisters across the world.
Sina is very serious about his trip. He's been training and saving for months, and his mother is already crazily worried about him (I should put her in touch with mine). The only thing that's standing in his way is the current near-impossibility of an Iranian acquiring a UK visa, and I promised that I'd see if I could help. But there's not very much I can do from here. So I'm opening this one to the audience. Are you in the UK? Can you help Sina, or do you know anyone who might?
His email address is s.p2099@yahoo.com, or you can get in touch with me via the contact form on this site.
Thank you.