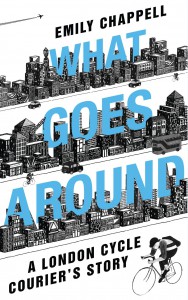 I'll be all over the place promoting my new book over the next few months, so there'll be plenty of opportunities to hear about my adventures in person. And if you'd like to book me for a talk or a signing, please get in touch.
JANUARY 2016
10th – London (Brixton Cycles, 145 Stockwell Road, SW9 9TN); 6pm (details here)
21st – Edinburgh (Word Power Books, 43-45 West Nicholson Street, Edinburgh, EH8 9DB); 6.30pm
29th – Cardiff (Little Man Coffee, Ivor House, Bridge Street, CF10 2EE); 7.30pm (details here)
FEBRUARY 2016
6th – Chichester (Jubilee Hall, New Park Centre, Chichester, PO19 7XY); 7.30pm (book tickets here)
8th – Cambridge (Cambridge University Expeditions Society, Umney Lounge, Robinson College, CB3 9AN), 7pm.
15th – London (The Wanstead Tap, 352 Winchelsea Road, E7 0AQ); 7.30pm.
17th – Ross-on-Wye (Rossiter Books, The Corn Exchange, 7 The High Street, Ross-on-Wye, Herefordshire, HR9 5HL); 7pm
19th – Llanidloes (Great Oak Bookshop, Great Oak Street, Llanidloes, SY18 6BW)
MARCH 2016
3rd – Manchester (Sandbar, 120 Grosvenor Street, M1 7HL); 7pm (details here)
5th – Oxford (Broken Spoke Bike Co-op, 42 Pembroke Street, Oxford, OX1 1BP); all-day event (details here)
8th – Leeds (Pedaller's Arms; 37 Margate Street, LS9 7DS); 7pm (details here)
11th – Nottingham (Nottingham Bikeworks; Units 1-3 Ayr Street Workshops, Ayr Street, Nottingham, NG7 4FX); 6.30pm (details here)
APRIL 2016
14th – Bristol (Roll For The Soul; 2 Quay Street, Bristol, BS1 2JL); 7.30pm (details here)
16th – Bristol (Bespoked; The Passenger Shed, Station Approach, Temple Meads, Bristol, BS1 6QH); 2pm (tickets available here)
MAY 2016
19th – London (Rapha Cycle Club; 61-63 Brushfield Street, London, E1 6AA); 6.30pm (details here).