Sorry, yes, it's been a while, hasn't it? Looks like I needed more of a holiday than I realized. I'm still here though, still looking forward to the next few (thousand) miles, and still planning to keep blogging, after just a few more  days' rest.
In the meantime, if you're suffering from Chappell withdrawal, I'll be making various appearances around the UK before I head off again in late March.
On Tuesday the 26th February I'll be speaking at Newtown Library, Park Lane, Newtown, Powys.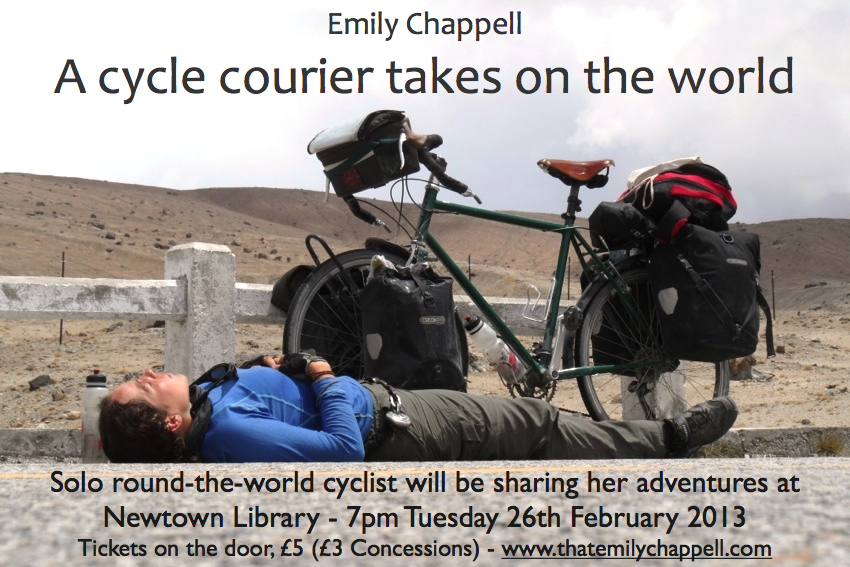 On Saturday the 9th March I'll be sharing a platform with the late great Beryl Burton (or, at least, a film about her) at an event run by the fabulous Broken Spoke Bike Co-op in Oxford, to celebrate International Women's Day.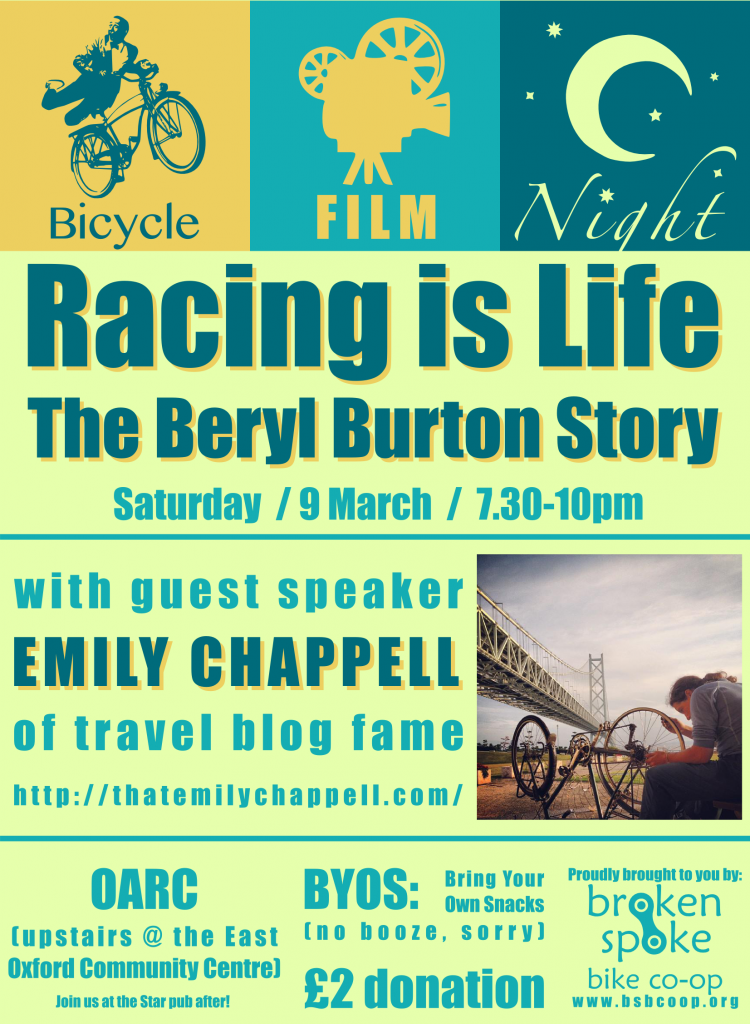 On Tuesday the 11th of March I'll be speaking (along with an awe-inspiring constellation of fellow adventurers) at Night Of Adventure in London, Leicester Square, raising money for Hope & Homes for Children.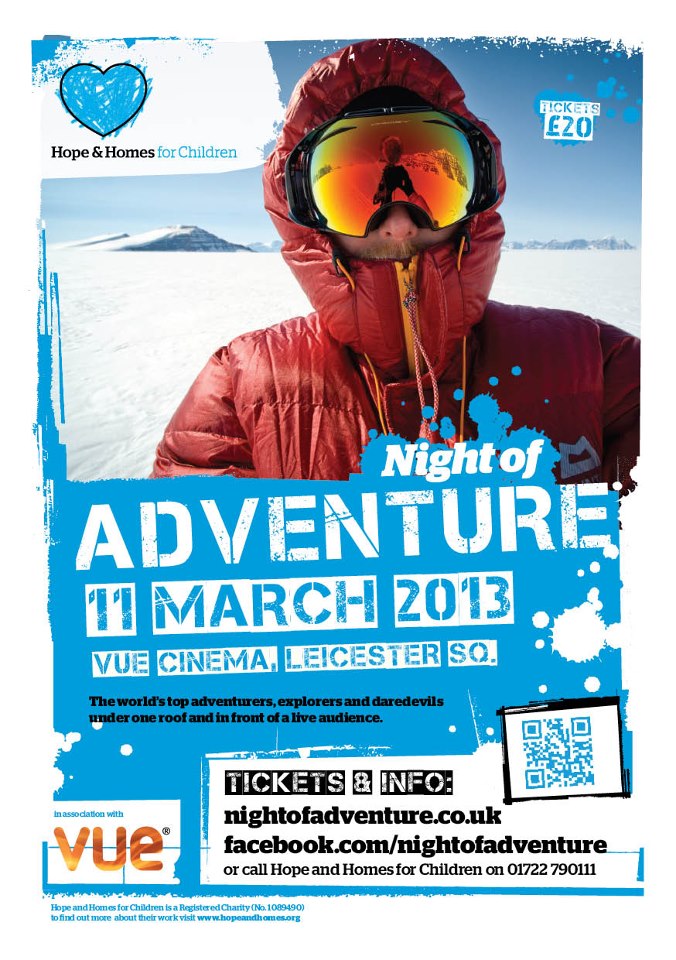 There are one or two more London-based events in the pipeline, and I'm potentially up for more, if anyone's interested in booking me, although my diary is starting to fill up rather quickly.
Looking forward to meeting some of you in person very soon!