It's been a long time coming (because I am busy, and disorganized, and have a planet to cycle around), but I am very pleased to announce that the Questionable Women project is now live! What started out as a simple Q&A blog post idea is now a full web page. Click here to read it. (Make yourself a cup of  tea first – it's a long one.)
If you have any questions of your own about being a woman on the road, or about any other aspect of cycle touring at all, please feel free to get in touch – I'll update the page whenever I can.
And of course, this wouldn't have been possible without the help and time and expertise of the Questionable Women themselves, so let's please raise a toast to Helen Lloyd, Eleanor Moseman, Sarah Outen, Amie Thao, Loretta Henderson and Rachel Hugens, six women I have come to regard as heros, mentors, friends and sisters. Thank you very much to all of you for your wonderful contributions to this project. And thank you to everyone who submitted questions – hopefully we'll be seeing some of you on the road very soon. And the biggest thank you of all to Amie Thao, who fearlessly delved into the twisted entrails of my website to make  the whole thing readable and user-friendly.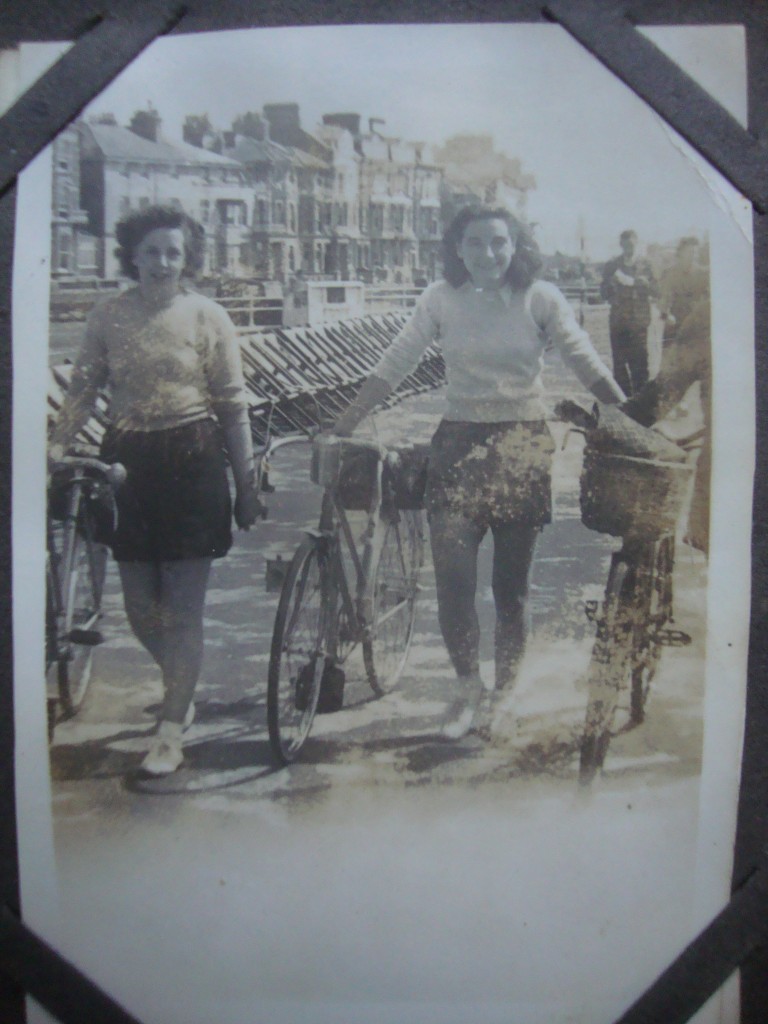 (And the photo shows another of my cycling inspirations – my grandmother (right), on a jaunt to the seaside sometime in the late 1940s.)