Arriving in China felt a bit like stumbling upon Narnia through the back of the wardrobe. We spent days riding higher and higher into the mountains of Pakistan, the road deteriorating as we went and the villages and trees and other signs of life getting smaller and further apart and finally fading away altogether, until eventually all we could hear was the wind, the crunch of our tyres on the dirt road, the rattle of rocks clattering down the mountainside, and the occasional whistle of a marmot. Even though this was the main trade route between Pakistan and China, we only passed other vehicles once or twice an hour. It felt as if we had left civilization behind and were riding towards the end of the world.
And then – POP! – all of a sudden we were over the pass, across the border and in Tashkurgan, a bustling Central Asian town with flawlessly tarmacced roads, tall modern buildings covered in multicoloured lights (and here there were none of the powercuts we'd got used to in Pakistan), and people who looked nothing like the shambling moustachioed traders we'd left behind in Sost. I hadn't seen another woman for days (apart from the one who strip-searched me as we came through Chinese customs), and now here were hundreds, the Tajiks wearing smart tailored jackets and knee-length skirts, along with cute pillbox hats that (as observed by our guidebook) made them look somewhat like a collection of airhostesses, and the Han in chic summer dresses, high heels and even hotpants. I now looked distinctly out of place in the faded, crumpled, travel-worn shalwar kameez that had seen me through Iran and Pakistan, and found that, after several months in countries with a conservative Islamic dresscode, I was faintly shocked by all this casual display of calves and shoulders. I still instinctively grabbed my scarf every time I left the hotel room.
The landscape had changed abruptly as well. The jagged peaks and passes of the Karakorum were less than 200km behind us, but already we were in a new world of vast windy steppes, dotted with yurts and yaks, the Kunlun and Tian Shan mountains ranges glistening on the distant horizons, and white puffy clouds rolling busily through the bright blue sky above us.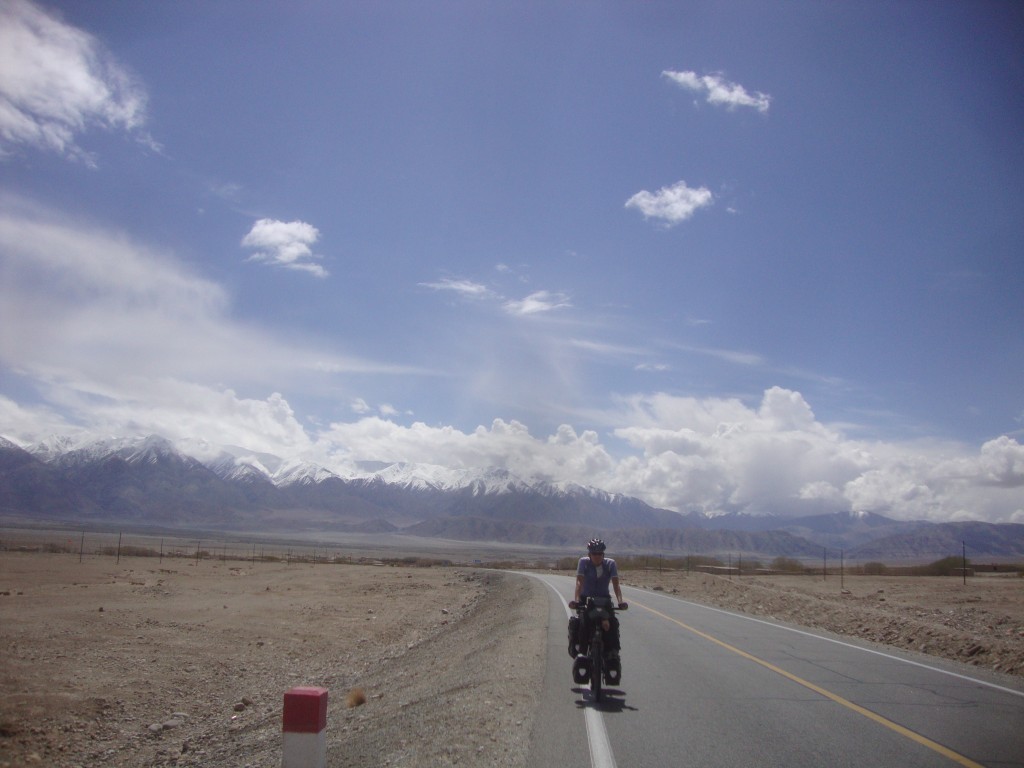 By now we knew better than to assume things would be easy. There was one more 4000m pass to get over before Kashgar, and then a monstrous headwind to look forward to for the final stretch. (Curiously, we both suffered far more on Ulugh Rabat than on Khunjerab, despite the perfect tarmac, lower altitude and gentler gradient.) The Karakorum Highway is famous for the section winding up through the Hunza Valley to the Khunjerab Pass – no one gives much thought to what lies beyond.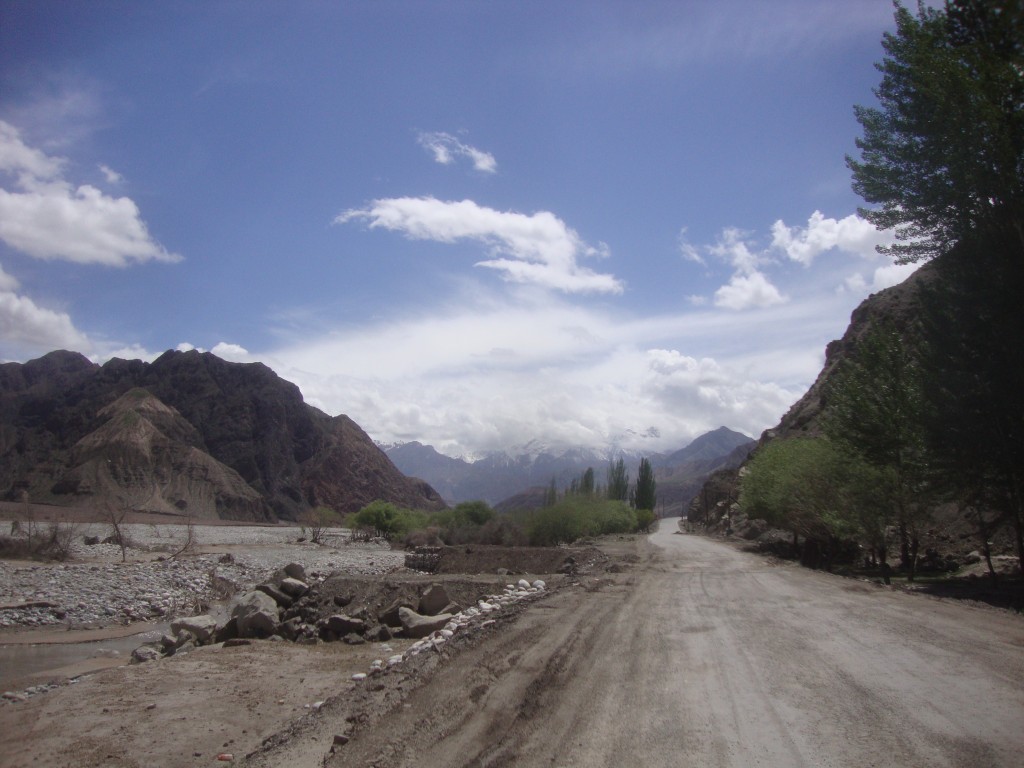 And then we were in Kashgar, winding our confused and exhausted way through what remains of the old city, in amongst the crowds of people and tractors and lethally silent electric scooters. It was getting dark, and clouds of smoke floated through the air, carrying the scent of baking bread, and roasting meat, and onions and ripe fruit and sweat and perfume, and the babble of thousands of voices, speaking goodness knows how many languages.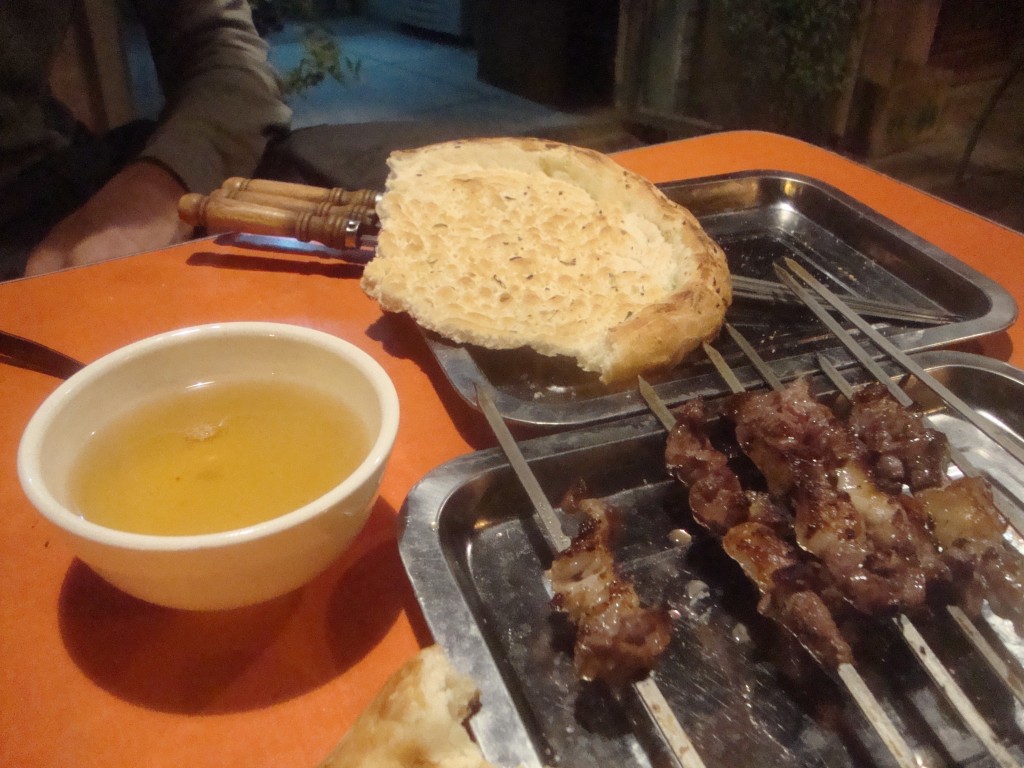 Kashgar is another of those places where cultures have been colliding and colluding for centuries. Right now the town is suffering a mostly unwelcome invasion by the Chinese, who are edging out the local Uyghur population, tearing down the old city and doing their best to turn Kashgar into yet another identikit Chinese city with excellent roads, well-lit streets, designer shops and a complete dearth of character. But Kashgar has been there for millennia, sitting at the juncture of Tajikistan, Kyrgyzstan, Afghanistan and Pakistan, watching the dynasties come and go and playing host to generations of Silk Road traders and travellers, and I have no doubt that it will absorb and survive whatever the latest conquistadors can throw at it, and carry on being uniquely and irrepressibly itself.
Although, like Pakistan, Kashgar is currently out of favour with the backpacker mainstream, I felt far less of a foreigner than I had for months, because of the remarkable diversity of its people – after all, everyone in Kashgar is a foreigner to some other sizeable chunk of the population. I admired the brilliant glittering dresses of the Tajik women, in amongst the sportswear and designer labels of the Chinese tourists, and glanced fondly at the old Uyghur men with their prayer caps and long straggling beards, lounging companionably in teashops as men do everywhere between here and Istanbul. I mournfully photographed the minarets of Kashgar's Id Kah mosque, realizing that I was almost at the end of the Muslim world, where I'd been made so constantly welcome since I crossed into Turkey six months ago, and thought how much I'd miss the sound of the azaan, which I'd first heard in stereo, waking me up from three different directions in my tent in a frosty field in eastern Kosovo, and which I'd savoured as it echoed along the mountain valleys of eastern Turkey and through the winding passageways of Yazd, and which had heralded the sunrise on my thirtieth birthday, humming through the silence of pre-dawn Islamabad, so close that I could hear the muezzin's every breath; every catch in his voice, and the heartrending way it would tremble towards the end of each phrase.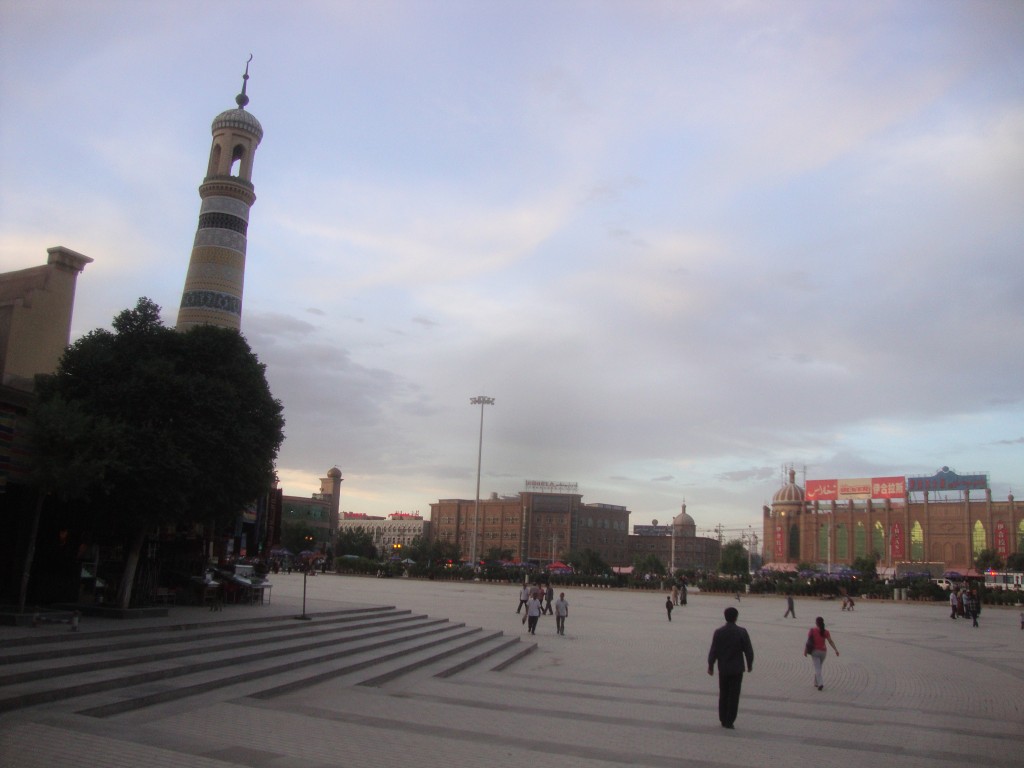 Muslim China is a very different place from Iran or Pakistan though. For the first time in many months I witnessed people stumbling happily and drunkenly down the street after an evening out. Travellers openly sipped beers in the hostel courtyard. Some of the women here were veiled from head to toe, with loosely knitted shawls over their heads so that even their eyes were hidden. But most wore headscarves along with knee-length skirts and kitten heels; I saw several riding the ubiquitous electric scooters, their skirts whipping up in the breeze to show their stocking tops. It was both faintly shocking and something of a relief to be in a country where no one really noticed or cared how much flesh was on show. After a couple of days of acclimatization I took the plunge and nonchalantly left the hostel wearing cut-off trousers and a short-sleeved top. No one batted an eyelid, of course, but I ended up sunburning myself horribly. The next day I was back in my long sleeves.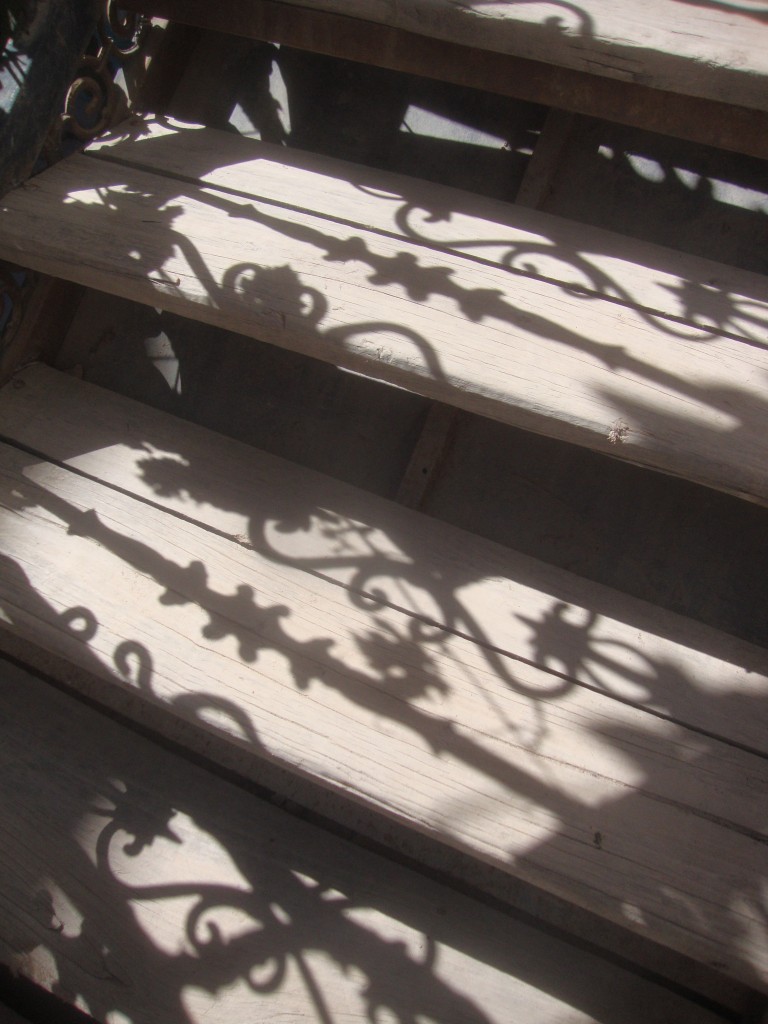 [I realize this post is lacking in photos of all the interesting people I describe. I am generally far too shy to take photos of anything other than food, buildings and the road, so I'll direct you to Michael's (rather excellent) blog for some Kashgar portraiture.]