Pain – has an Element of Blank –
It cannot recollect
When it begun – or if there were –
A time when it was not –
(Emily Dickinson)
We made it, of course.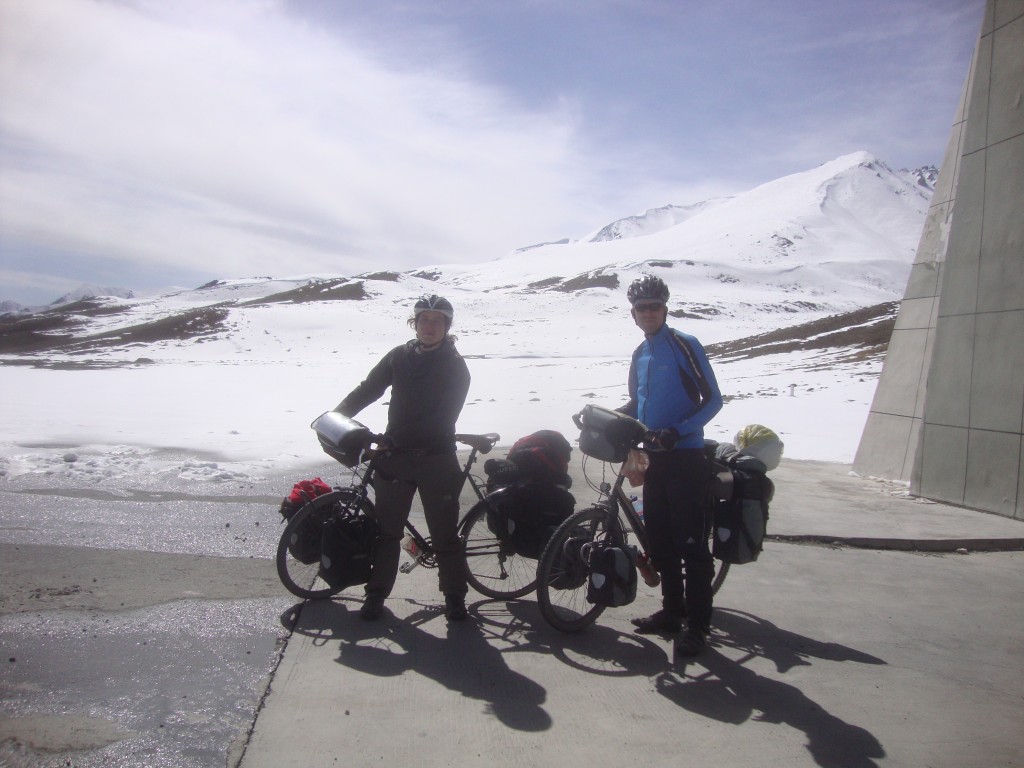 And the road was horrible almost all the way.
But I didn't die of altitude sickness – not even slightly. All I really noticed was that I was a bit more breathless and exhausted and trembly than usual as I neared the top of the pass, and that could just as easily been due to my exertions over the past week as to the lack of oxygen in the air.
Or maybe the lack of oxygen to my brain left me incapable of registering or remembering just how painful Khunjerab really was. Because I know that it hurt, make no mistake. I distinctly remember that at certain points of the climb the thought flitted through my head that it was simply not possible to go on, and that I dismissed the thought, because I knew that it was. I don't often feel like that, so I can thus infer that this climb must have been one of the points of the trip at which I was pushing myself closest to my physical limits.
But, honestly, I remember very little of it. Maybe that's why I've been unable to summon much of a sense of achievement, and maybe that's why, later that evening, tucked up sleepily in the police post at Koksil after a celebratory dinner of chicken and illegal Chinese beer (the equivalent of being offered a joint in a British police station), Michael asked me "was it really that hard?", and we tried lining Khunjerab up against other difficult days we'd both had, to see how it compared.
It had been hard, of course. We both recalled struggling and gasping and aching and having to stop and rest a lot. But the memory of Khunjerab didn't carry as much of a sting as that of the day I rode into Istanbul, arriving after midnight with at least 140 miles under my belt. Or of the day I rode a mere 45 miles from Shipka to Shivachevo, shivering with fever and having to stop every few miles to lie down. Even a couple of mornings of icy fingers and toes in Turkey seemed to have made more of an impression on me than this pass, which ought to have been the pinnacle of my achievement to date.
Could it be that we forget the worst of our pain?