Tomorrow morning I'll be back on the road again, after more than a month of sitting around, eating too much, watching my muscles waste away and driving myself crazy with admin and bureaucracy – much like all those stressful months of preparation before I set off last September, in fact. And, much like the night before I set off, when I was still writing a blog post at 1am, and planning to be on the road by 7am, I'm sitting up long past my bedtime, nervously trying to tie up the last few loose ends, even though I know it'll all still be OK if I don't.
I'm scared about being back on the road, for all sorts of reasons. (What if I've lost my fitness? What if my feet still hurt? What if I don't enjoy it any more?) But it gets a little bit easier every time I do this – I have enough experience now to remember that it will all be better once I'm on the bike, and have put the To Do list away for another few months.
And for the next leg I'll be joined by my parents (seen here enjoying the Margalla Hills), who flew out to Islamabad to meet me last Monday.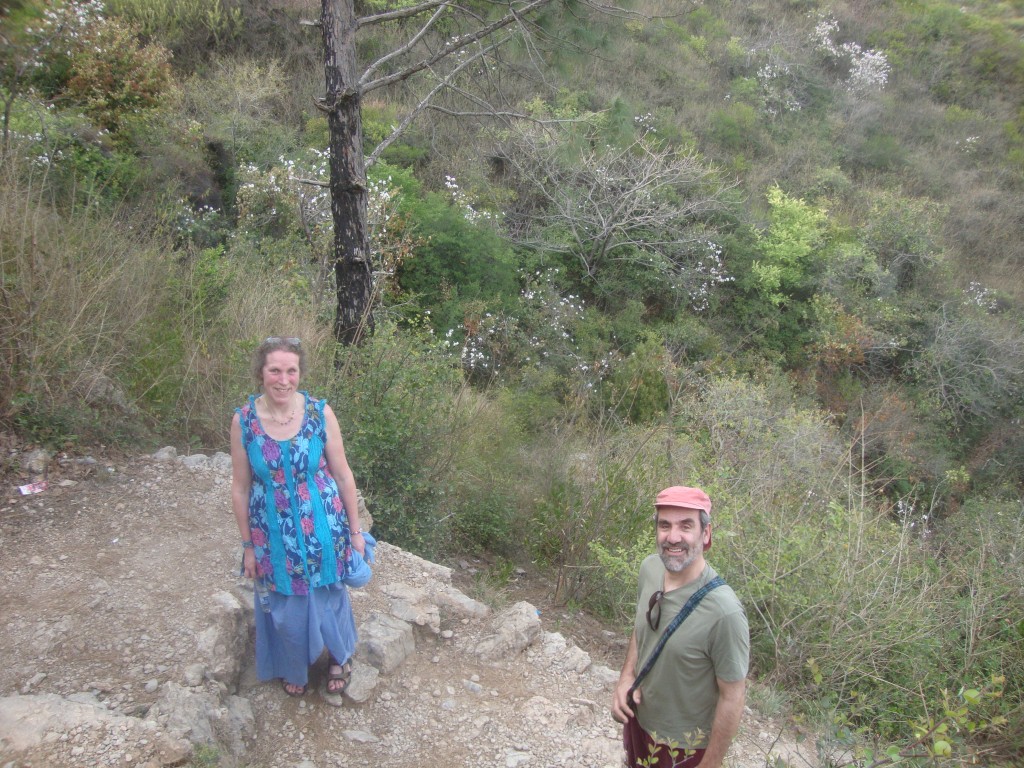 Dad, who last rode with me on Day Two, will be joining me on the bike for a few days (and somehow keeping up with his Routemaster duties along the way), and Mum will be laughing at us from jeeps and buses, and meeting up with us in hotels in the evening. Tomorrow we ride from Islamabad to Murree, which, as Dad insists on pointing out, is the equivalent of riding from sea level to the top of the highest mountain in the UK, and then a bit higher. I try to ignore him.
Stay tuned – it's going to be hilarious.