My my, I have a lot of catching up to do! And as all writers seem to do these days, I'm going to start with the end of the story, and then go back to the beginning and tell you how I got there.
I arrived in Lahore yesterday afternoon, where this guy (who you may remember from Ankara)
had organized a small welcome party, with what he assured me would be "just a few close friends".
But when you're Moin Khan, "a few close friends" means your entire family, eight or nine film crews, the luminaries of the Pakistan Cycling Federation, and an open invitation to all 10,000+ of your Facebook followers. So when I arrived in Lahore, hot, bedraggled, covered in sweat and dust and trembling with exhaustion, I was met by a fleet of agile young women on high-end road bikes and escorted to the national velodrome, where they insisted I do three laps of honour, before presenting me with a trophy and a huge bunch of flowers and shoving me and my bike in front of a phalanx of TV cameras.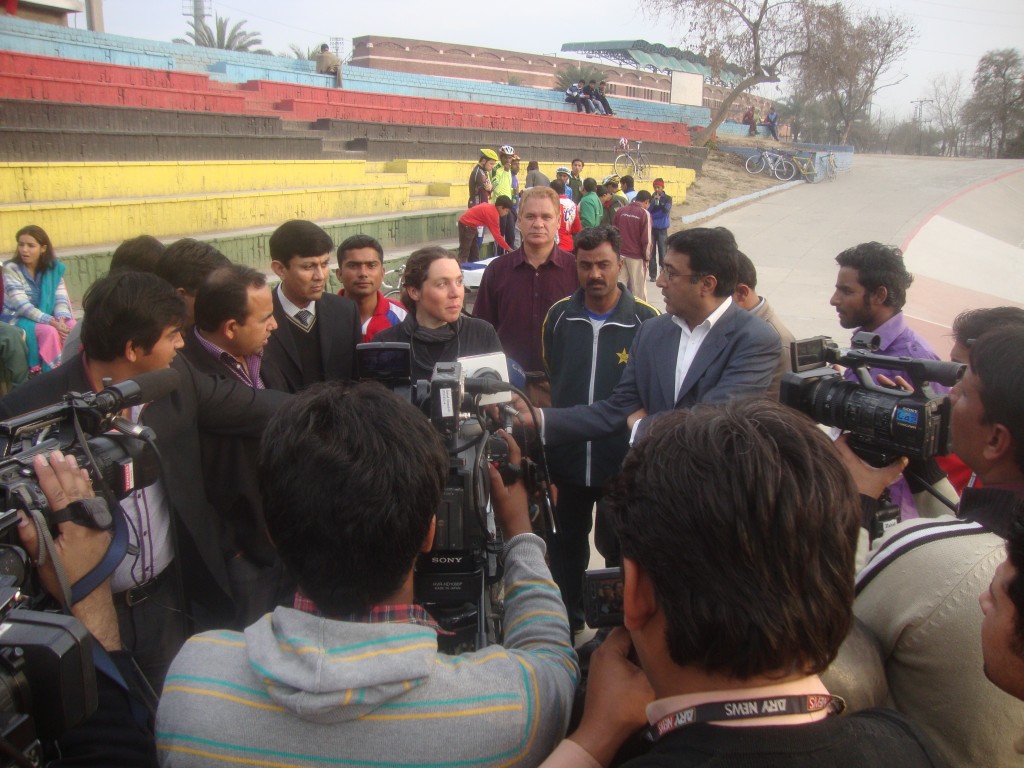 If I look a bit like an embarrassed rabbit caught in headlights, it's because that's exactly how I felt. In fact, throughout the entire proceedings, and all the speeches and interviews and introductions and presentations, I had the distinct sensation of having accidentally walked into someone else's life.
And now my own life is about to undergo a change of pace – my project for the next few days is Do Nothing; Eat Everything. And of course, to bring you up to speed with where I've been for the past few weeks.
Stay tuned.