You could say Doğubeyazıt sits in the shadow of Mount Ararat, but you'd be more accurate to say it basks in its light. I woke up this morning surrounded by sunbeams, dancing on the walls of my poky little hotel room, glancing off the icicles and snowdrifts in the street, and pouring through the windows of the rooftop conservatory where I ate my breakfast, gazing out at the luminous peak that dwarfs the town, and all the other mountains that surround it.
Until yesterday, I didn't realize how much I'd wanted to visit Doğubeyazıt, or how, in my mind, it had become one of those places – like Samarkand or Timbuktu* or Ushuaia – that holds a special, almost fairytale resonance. It came to my attention years ago, as I planned yet another expedition that was doomed never to take place, and somehow it caught in my imagination – perhaps because it's at once extremely remote, tucked away inaccessibly in the middle of the Turkish mountains, and incredibly pivotal, being one of the major crossing points along the old routes between Asia and Europe; the Silk Road, the Hippy Trail, and now the endless procession of lorries I noted a couple of posts ago.
To the north there's Mount Ararat. And to the south lies the İshak Paşa Sarayı, an elaborate Ottoman palace, perched high up in the mountains a few kilometres from the town centre. I hiked up there this afternoon, mainly to admire the view, but the palace itself was just as delightful.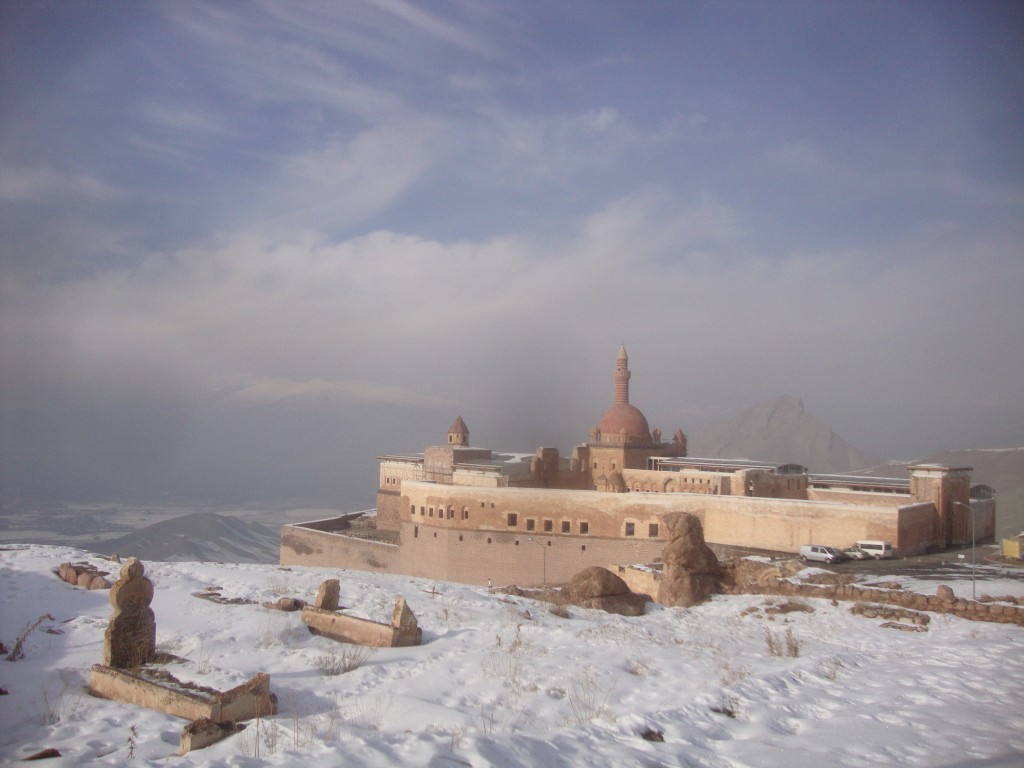 There was intricately carved stonework.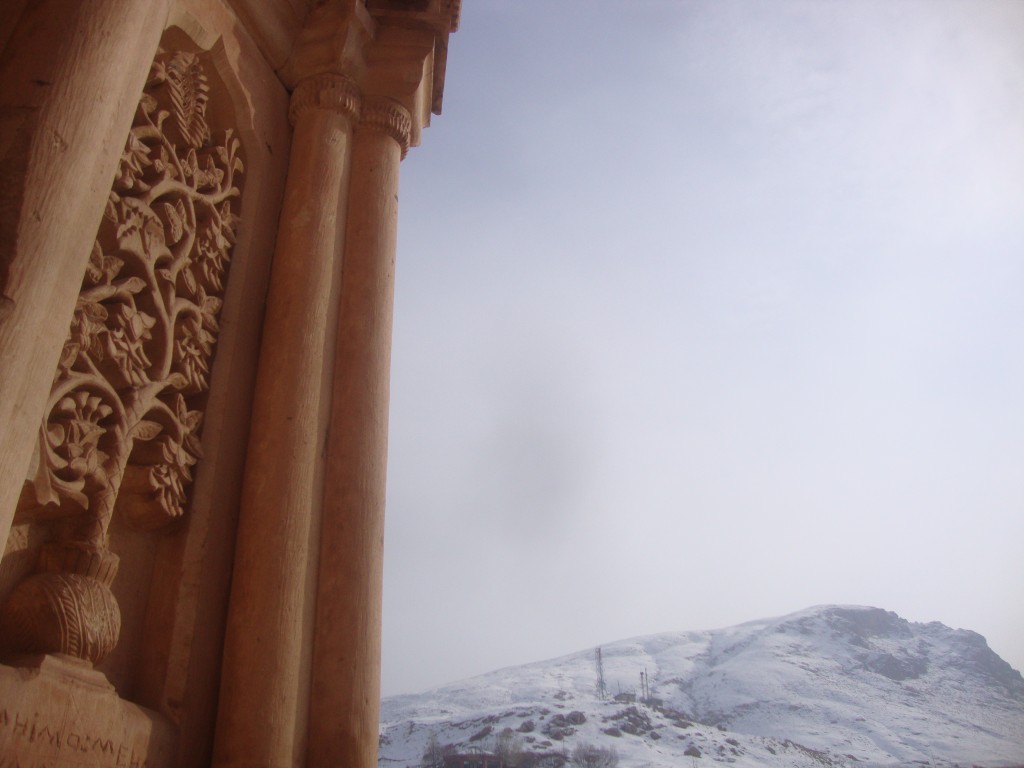 And graffiti from all eras.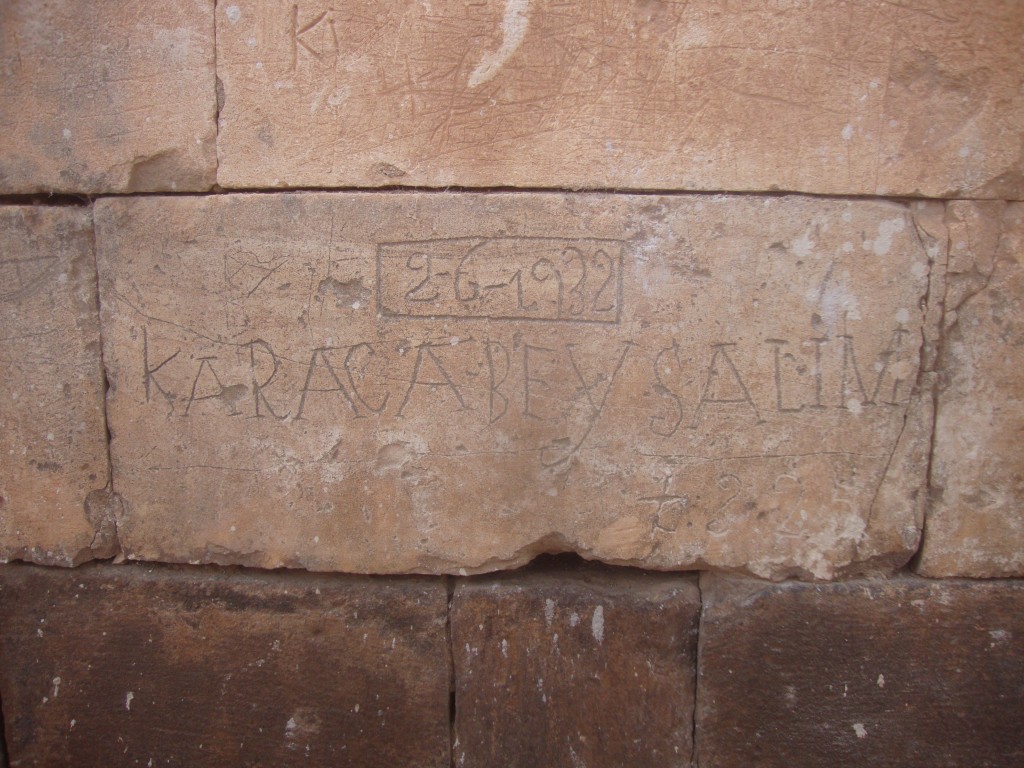 And in several scripts.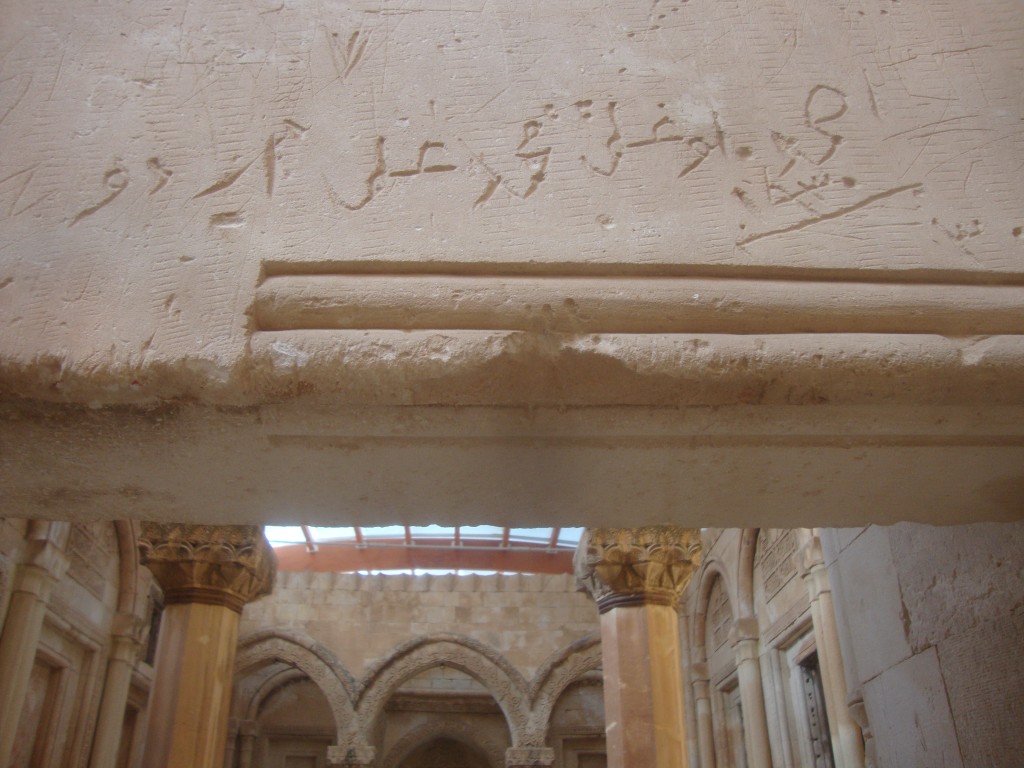 And on my way down the hill, I spotted the first rainbow flag I'd seen since Istanbul, outside the Lalezar Campsite.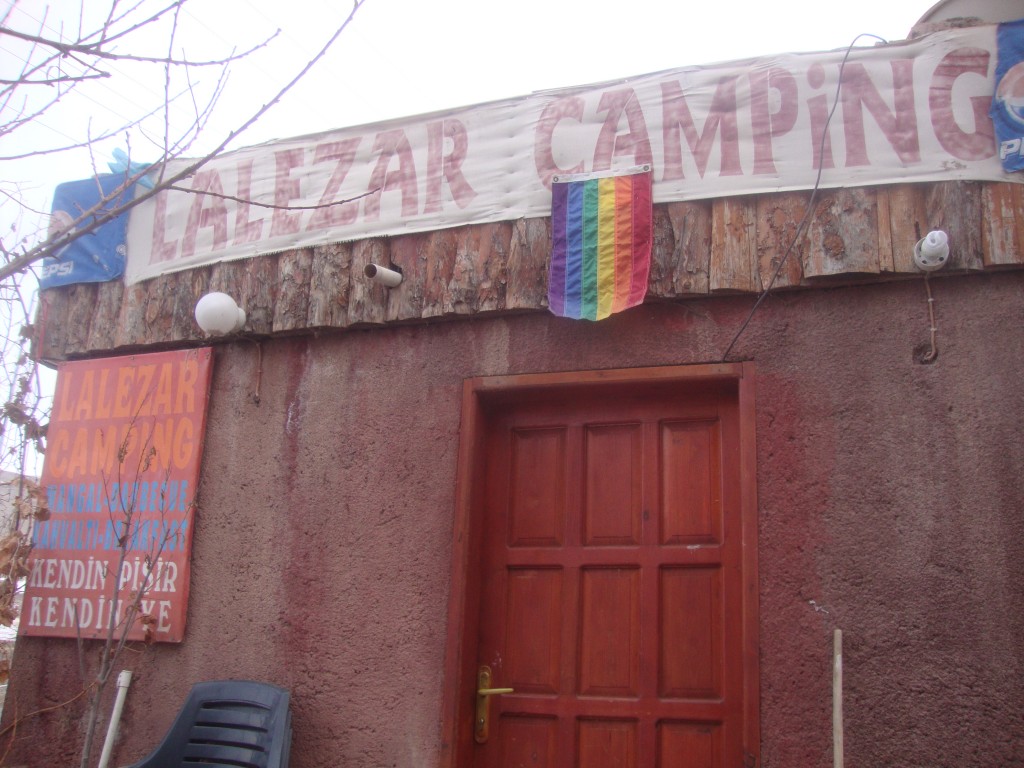 But I'm a long way from Istanbul now – right at the other end of the country, and only a couple of hours' ride from Iran. I'm sad to be leaving Turkey. I had no particular interest in the country before I arrived (as far as I was concerned it was just the place I had to ride through to get to Iran and Pakistan, where things get really interesting), but it's turned out to be one of the highlights of my trip – isn't that always the way?
From my first 24 hours here (where I suffered through a 17-hour day, and was sustained by tea and yoghurt and cigarettes and kindness by every single person I met) to my last night on the road (spent in the company of the lovely Sertaç and all his friends) Turkey has been a joy. Its people have been extraordinarily kind to me, its food so delicious that I've actually managed to put on weight, despite all the mountains I've had to cycle over, and the beauty of its landscape so breathtaking that, even on the toughest days, I rode along gaping with amazement.
Thank you Turkey. As I've been saying ever since I arrived, I'll be back.
______________________________________
*As it happens, Doğubeyazıt is twinned with Timbuktu.