The road's still being kind to me, and I couldn't resist showing you a few more pictures.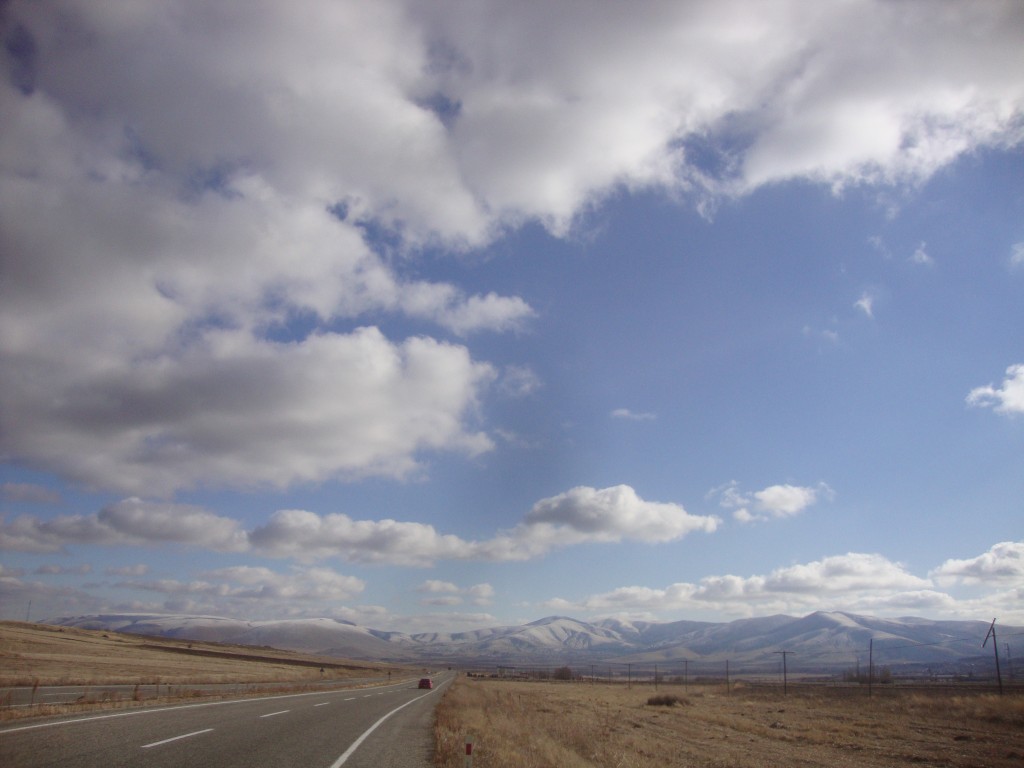 Maybe this will eventually get boring, but I still think that the sight of a long, smooth, quiet road stretching out towards the horizon is one of the most beautiful things in the world. I've probably taken more photos of roads than I have of anything else.
The Turkish roads are some of the best I've come across, and they're perfect for cycling. Wide, smooth, well-maintained, and with very little traffic. And the surrounding countryside continues to impress, even though this isn't one of the areas my guidebook rants about. (I'm on my way to Cappadocia, which is.) The whole land is golden-brown, with a great rippling prairie stretching away to a distant horizon, where it's fringed with snowy mountains.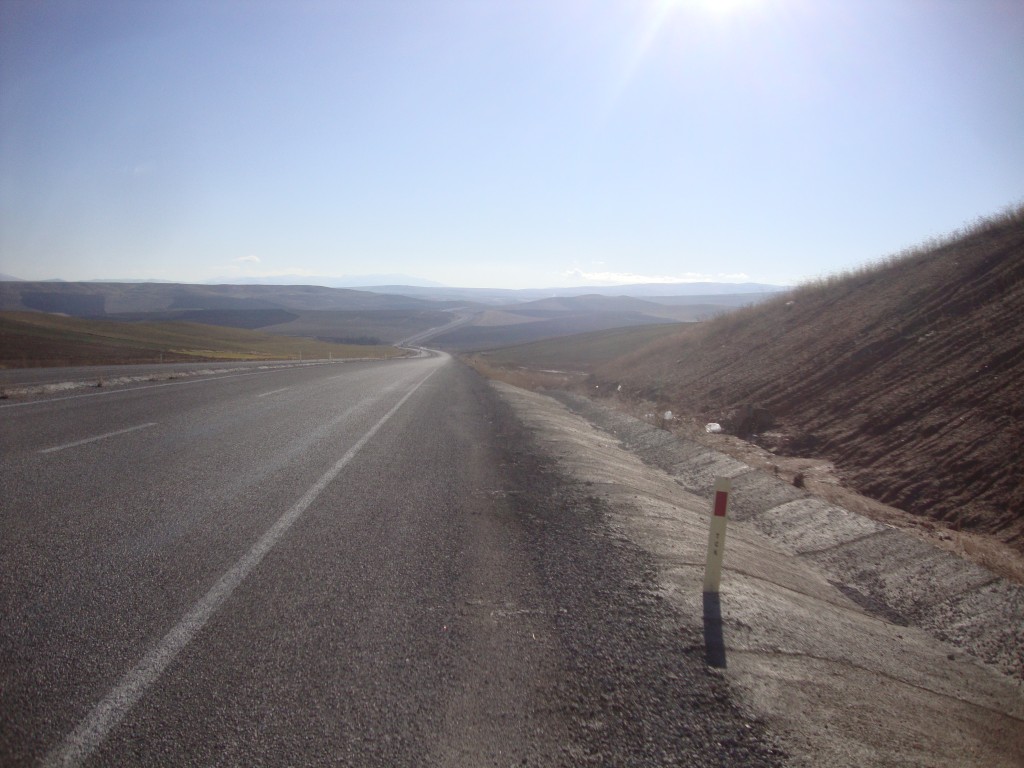 I always imagined the ride would be like this, back when I was dodging cabbies in grimy old London. Just me and the bike and the road and the sky. But I didn't realize it would happen so early on in the trip – I thought I might have to wait for the great plains of America.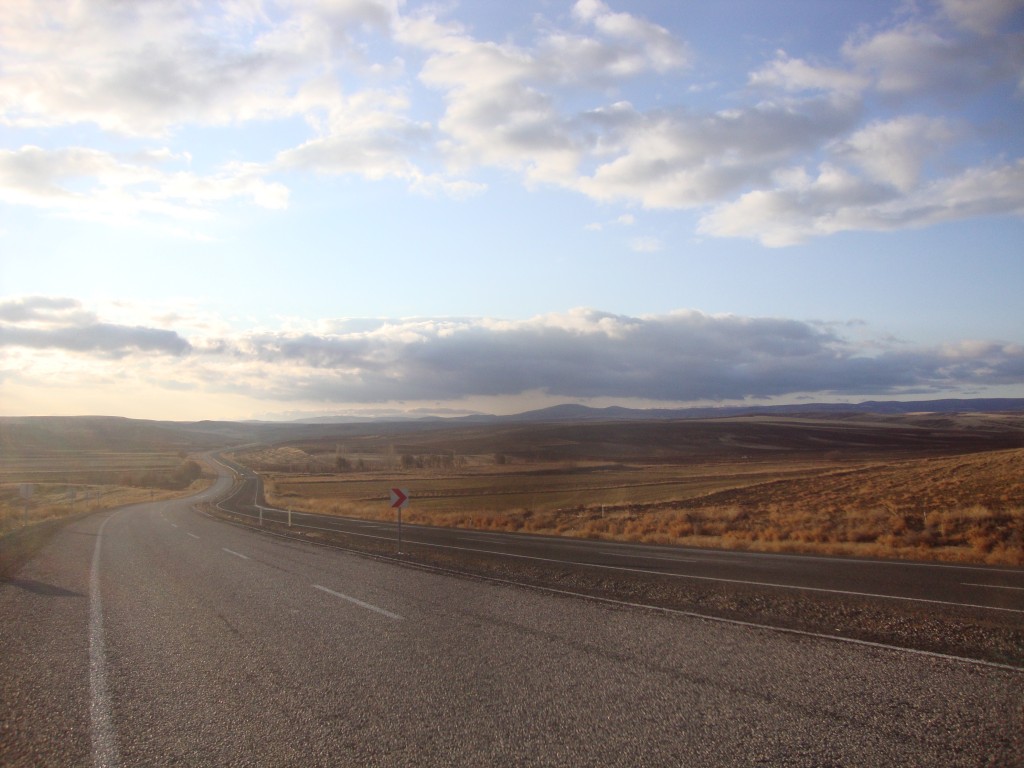 It's perhaps fitting – though sad – that today will be my last day on the road for a little while, and I'll be left wanting more. I should make it to Göreme tonight, in time to meet my little sister and her boyfriend, and for the next two weeks we're going to be travelling normal-person-style – sitting in buses and sleeping in hostels. And hopefully hiking up a few hills. Then, after Christmas, I'll retrieve my bike from wherever I've managed to leave it, get back in the saddle, and carry on east, to Erzurum, Doğubeyazıt and, I hope, Iran.
But I'll still be around for the next few weeks. Indeed, I'm hoping that a little time of will give me the chance to reflect a bit more deeply on where I've been, what I've done and what's to come – I sometimes feel a little frustrated that most of what I write these days is just postcard-style reports on where I've been and how the weather is. So – see you on the other side…