Every now and then, when I was riding through Europe, I'd mistime my day, and end up riding into a city as evening fell. This is a mistake, because there's rarely anywhere in a city where I can pitch my tent without being discovered, harassed or moved on, so I ended up having to pay for the dubious privilege of staying on a campsite. You'd think this would be a welcome luxury now and again, but actually, the only advantage municipal campsites have over wild ones is the hot showers. In general, wild camping is far, far better.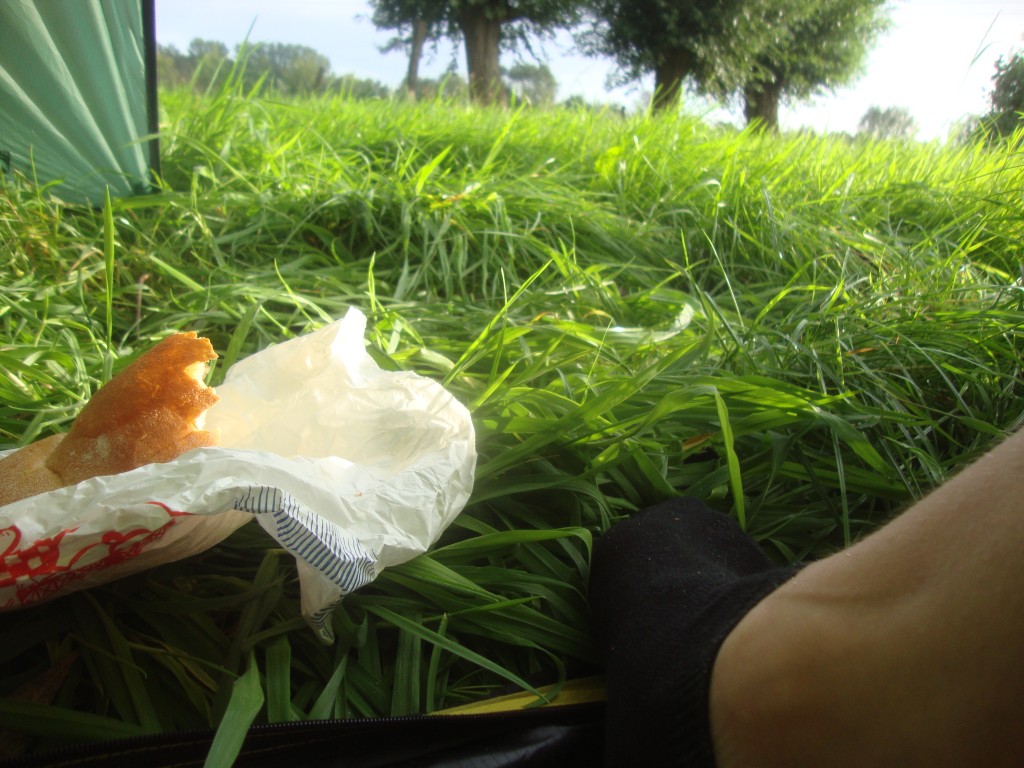 You don't have to pay. (Obviously.)
You can pitch your tent wherever you like, rather than having to make do with whatever rocky, rubbish-strewn, uneven bit of ground the campsite has designated for tents.
There's no one else around – which means you won't be subjected to other people's conversations, arguments, annoying questions, music, dogs, children, or smelly cooking.
That satisfying feeling that no one has ever slept on this little bit of ground before – or perhaps even looked at it properly – and yet for one night only it's your home.
When you need a pee in the middle of the night, you can just go in the hedge a few metres from your tent, rather than having to wake up and walk half a mile to the toilet block.
There's more privacy generally. You can get dressed and undressed, and do silly stretching routines, and whatever else you fancy, standing next to your tent, rather than hiding behind or inside it.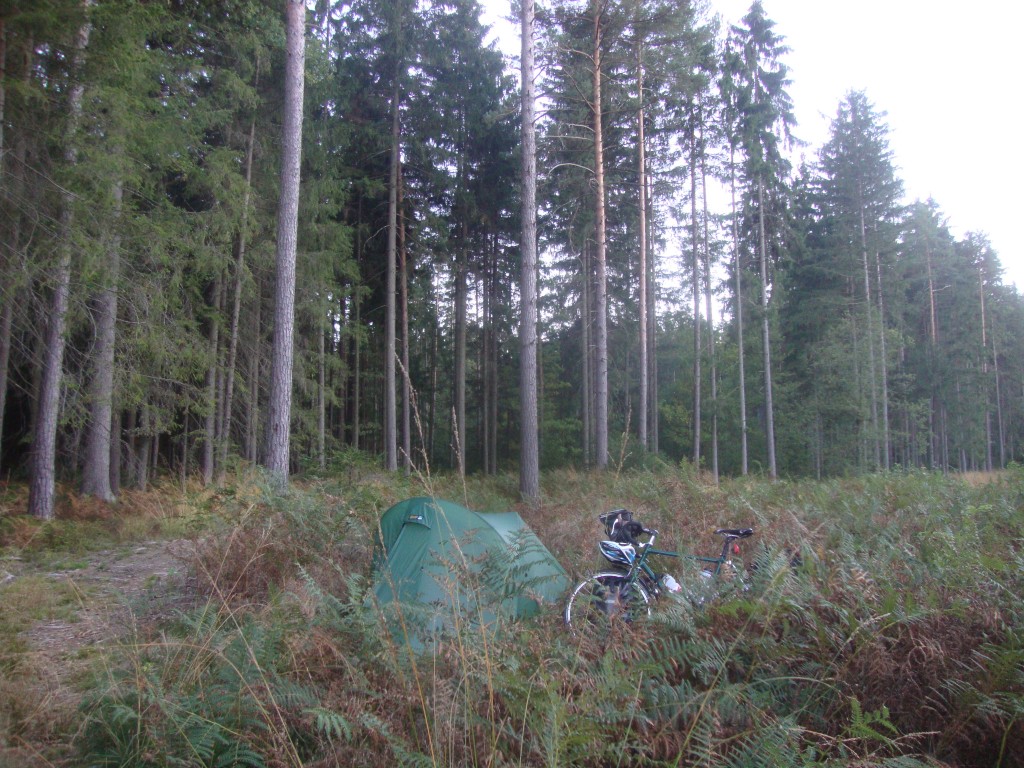 You get to watch the sun rise over misty pine forests (or whatever), rather than over the massive camper van in the next plot.
It's quiet. So far the campsites I've ended up on all seem to be right next to main roads.
You're less likely to get robbed, or otherwise molested. (If I were a thief, I'd make a beeline for the local campsite – just think, all people's worldly goods piled up in a tent that doesn't lock. But no one would go wandering through the middle of nowhere on the offchance they might find a lone camper to hassle.)
On a campsite you're renting someone else's space. When you're wild camping, the space is your own, at least for the few hours you spend in it. I don't know who legally owns the hilltop I camped on a few nights ago – they certainly weren't anywhere to be seen at the time. For one night only, it was my personal kingdom. (I had a similar feeling about London when I was a courier. Sure, some big company probably owed the parks I sat in. But they have no idea of all the different colours the leaves go through as autumn sets in, or of when the first green shoots appear in the spring, or of the tramp who spends a few hours every morning sitting on a particular bench, or of the robin who'll come to investigate you as you eat your sandwiches. I sometimes felt it was my city, far more than anyone else's.)