Of course, as I'm sure you know, Istanbul is such a beautiful city that even in my grumpy, thwarted and exhausted state I was able to appreciate its charms. And I was surprised. For some reason it was never on my radar before. Unlike most people, I haven't always wanted to come here. But now, having been here, I'll always want to come back.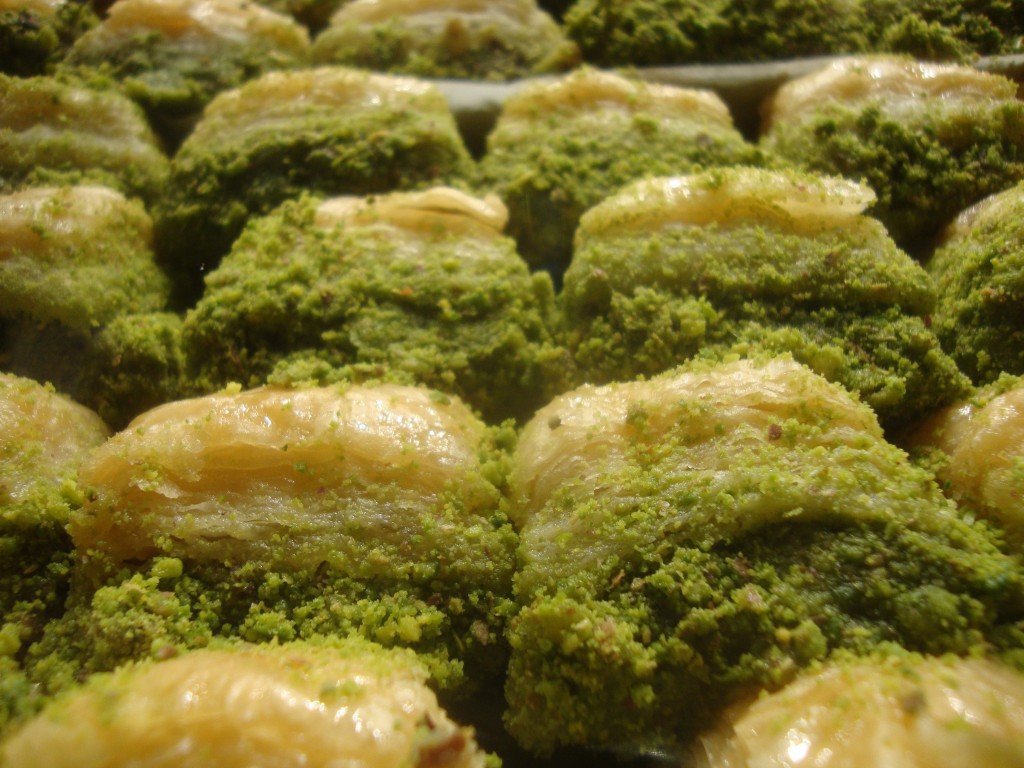 I tried to photograph some sweeping vistas of the sun setting over the city's minarets, spires, domes and cupolas, and panoramas of the ferries ploughing across the Bosphorous to Asia, but of course there's no way my paltry little camera could do them justice, so instead I'm putting up photos of food, graffiti and cats, which, after several therapeutic days of coffee and flânerie constitute my more intimate reminders of the city.
And perhaps a few verbal snapshots as well.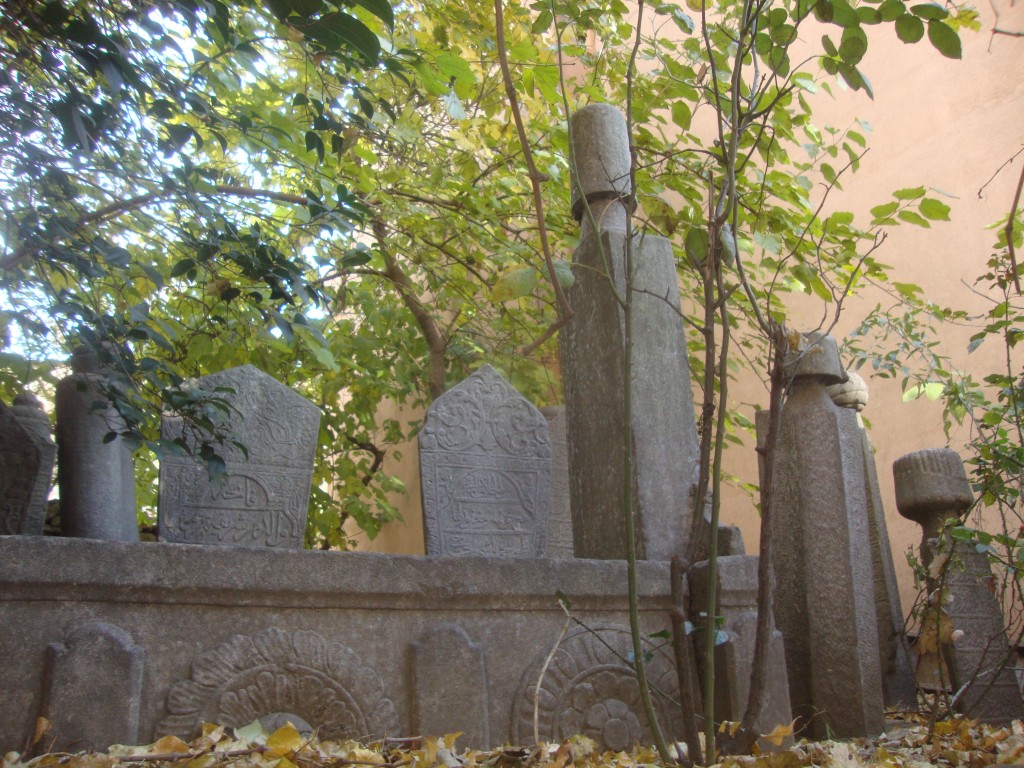 The other night I sat on a bench beside the Bosphorous, eating baklava and watching a golden crescent moon slowly drifting over the Istanbul skyline, until it momentarily came to rest on the minaret of a floodlit mosque. This is a moment I'll remember over the coming months, when I've been living in a damp tent beside the road for days on end, and eating nothing but unseasoned pasta.
Turkish men have a bad reputation for lechery, but so far I've had no hassle at all, apart from a brief encounter with a security guard my friend and I met as we took a shortcut between a mosque and a carpark.
He spoke surprisingly good English, and eagerly invited us to join him for Nescafe in his kiosk, where we exchanged pleasantaries about our journeys and families before he started giving us soulful glances and telling us what beautiful eyes we had (except, because of his pronunciation, I thought he'd told me I had beautiful ears, and ended up getting the giggles).
But everything became clear when he showed us the dog-eared phrasebook he was teaching himself English from. There appeared to be a whole chapter devoted to creepily chatting up foreign women.
"You have a beautiful body"
"Can I sit closer to you?"
"I have fallen in love with you"
"May I kiss you?"
"Shall we go to your room?"
It was hilarious. I want to buy a copy.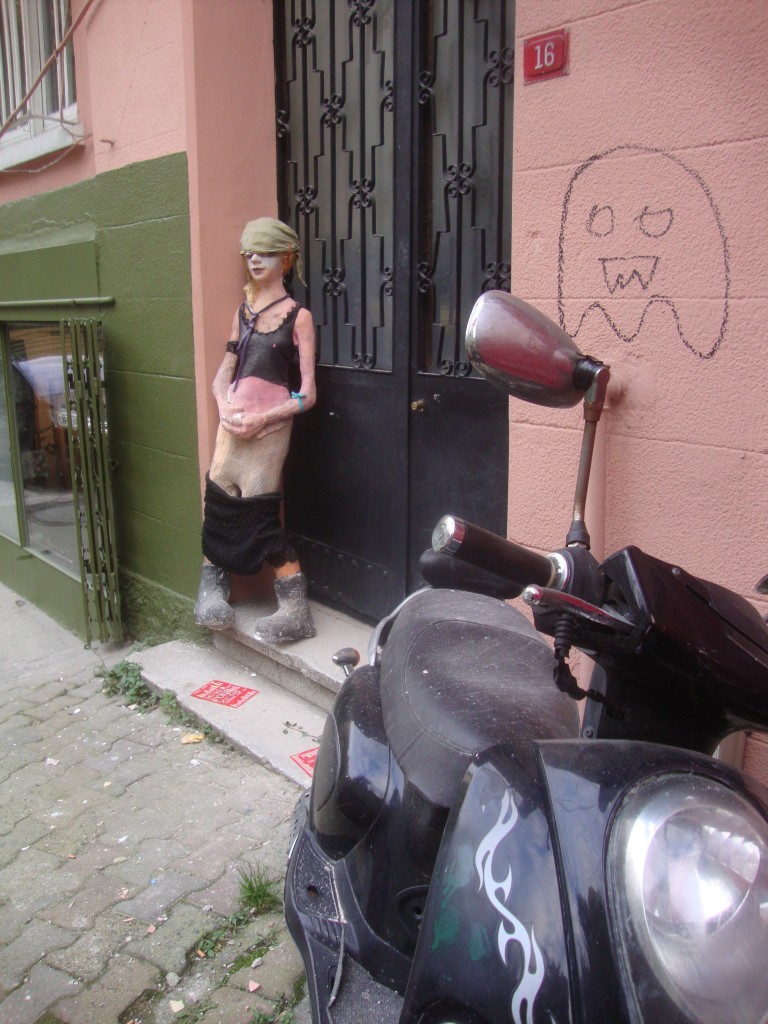 I was told before I left that Istanbul is a bit of a hub for transcontinental cyclists, since almost everyone riding from Europe to Asia will pass through it, like sand through an hourglass, no matter where they're going or coming from. But I thought I might well be too late in the season to find many others, since most people riding east from western Europe left much earlier in the summer, and are already in Iran by now.
But I needn't have worried. Within hours I'd received an email from Joe and Marcus, a couple of London lads following roughly the same route as me and resting in Istanbul while they apply for their Iran and Pakistan visas. And the other night Doğlı, one of the hostel receptionists (himself a former New York bike messenger) flagged me down excitedly to tell me that three guys had just checked in having cycled all the way from Sweden. And the following day a Belgian gentleman arrived, with a lovely old Peugeot frame barely visible under all his bags, and turned out to have been on the road for the past six months, exploring Europe. Turkey's as far as he can get without a passport, but he's caught the bug now, so is planning to acquire a passport while he's here, and then carry on east.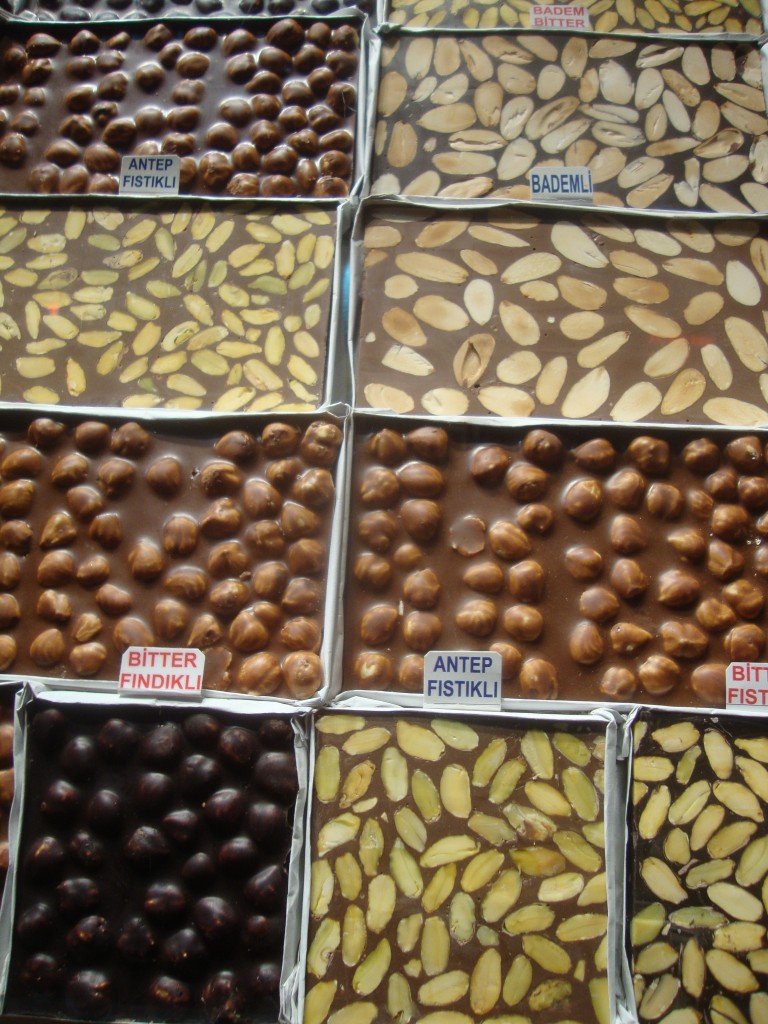 So we've all spent many happy hours swapping stories of our adventures, scaring each other with weather forecasts from eastern Turkey, and watching the news with concern as Iran and Britain impose sanctions, storm embassies and kick out diplomats. A couple of Belgians who've just come from Iran assure us that we have nothing to worry about – most Iranians are perfectly capable of distinguishing politics from people, and many claimed they'd even offer a warm welcome to an Israeli, if one ever happened to find her way into the country.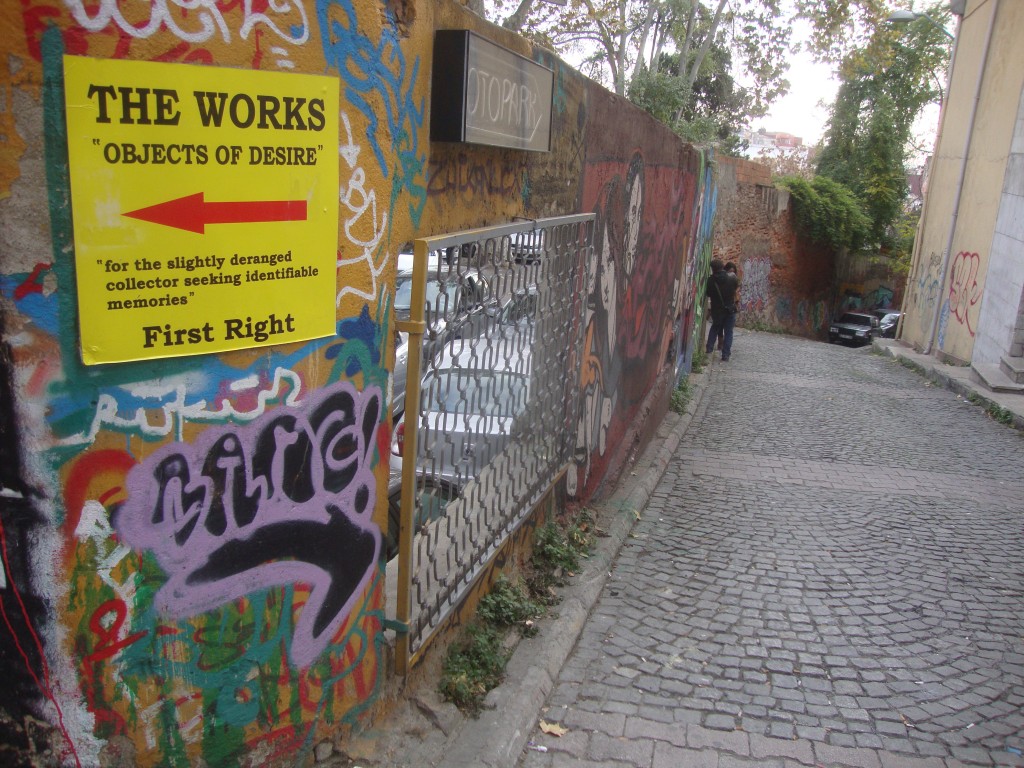 And Istanbul, at least in my mind, has immediately joined that elite cadre of world cities that just seem to have it all, from spectacular scenery right down to excellent coffee. I'm not even sure if London makes the cut. New York, Bombay and Vancouver are all up there.
Curiously, I often find as I fall in love with a city that all sorts of things about it will remind me of cities I've loved in the past. In Bombay the winding streets of Malabar Hill reminded me of Highgate in London, and the balmy late-night walks home over warm paving slabs reminded me of my nocturnal treks in Barcelona. In Munich the chic little district of cafes and bars near the river reminded me strongly of New York's East Village.
And Istanbul seems to contain within it echoes of almost all the others. I stood on the Asian shore the other day, looking back at the towering skyline of the western side, and the bridges, and the ferries, and was reminded of the view of Manhattan from Brooklyn. The tall, tenement-style buildings flanking the Galata Tower, and the winding cobbled streets that lead up the hill towards it, are not all that different from those of Edinburgh. The fishy bustle around the rim of the Golden Horn reminds me of Colaba in Bombay. The maze of hip little galleries and organic coffee shops in Beyoğlu recalls a happy weekend spent stumbling around the Berlin Biennale a few years ago.  The tall, graceful buildings with their wrought-iron doors remind me of Barcelona. I could go on.
And I could be very happy here, one day. Perhaps.