One thing I'd forgotten, or not fully anticipated, about touring is – oh my god, how hungry I get!
It's different from couriering – on the road in London I stop and start all the time, and eat as much to assuage boredom as hunger, and am hyper-aware of everything that goes on around me, in front of me and inside me. Touring is a lot more dreamy – you just sit still on the bike for hours, thinking your thoughts, occasionally waking up if there's a junction to negotiate …and then suddenly you start to feel light-headed, and you remember that you haven't had anything to eat for three hours, and you've burnt about 1,500 calories since then.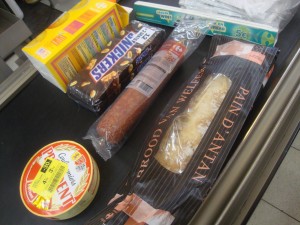 I've always had a big appetite, but even so, I don't think I've been serious enough about just how much I'd have to eat to keep myself going for 10-12 hours a day. I almost ran out of food in Antwerp, and panic-bought several kilos of bread, cheese and salami on my way out of town. They were almost gone within 24 hours.
And yesterday I rode through Belgium, the Netherlands and Germany fantasizing about cake. Without even really meaning to, I found myself musing upon Great Cakes I Have Known. They are many.
the sugar-free victoria sponge Phoebe made me for my 27th birthday
the goats' cheese cheesecake Suzy made for my leaving party
Emmy's peanut butter blondies
Grace's rainbow buns
Marc's incredible chocolate brownies
the boob cake Tat made for my 29th birthday
anything I've ever eaten from the vegan cupcake place in Brixton
the massive plate of goodies served up by my friend Daniel (and son) when I passed through Bristol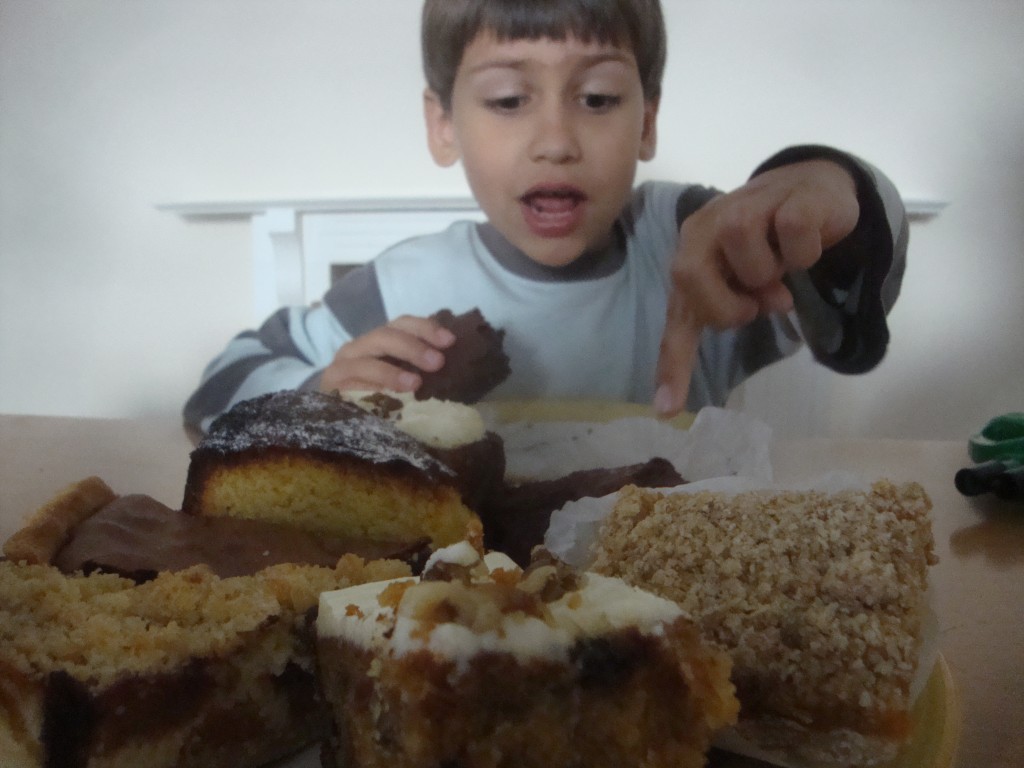 …and it went on. I'm surprised as much by how much cake I've managed to get through in the past couple of years as I am by how much of it I remember. But then, there is something about the monotony of long-distance cycling that encourages encyclopaedic thinking.
And then a text from my friend Imogen, with whom I was due to stay in Köln:
I may have gone a bit overboard with the baking…
She wasn't wrong. As I stepped into her flat the smell of baking was so heady and delicious that I literally danced around the room and clapped my hands with joy. And within five minutes I was tucking into a plum crumble, a chilli chocolate cake shaped like a castle, and shortbread biscuits shaped like bicycles.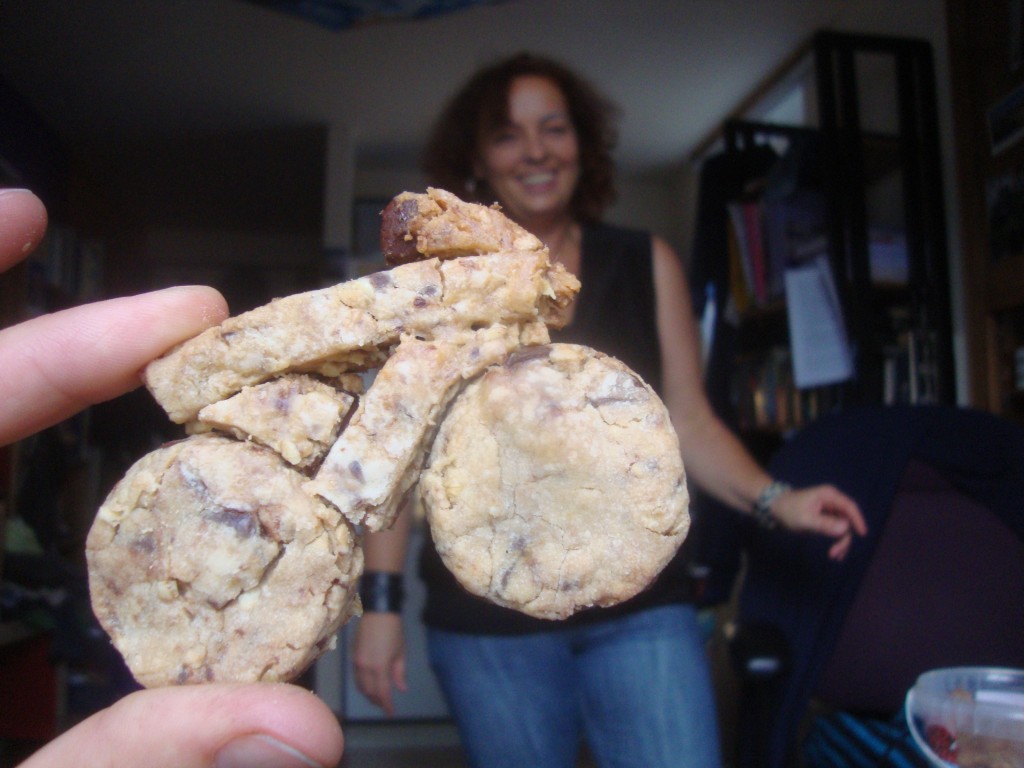 I've been here 24 hours now, and there's not much left. And she's threatening to bake me some more for the road…
[This post was written a couple of days ago, in Köln, but not posted until now. I'm getting a bit behind myself. A combination of lack of internet access and far too much to say.]