Just one more discovery…
Munich is hundreds of miles from the sea – and yet it manages to have a thriving surf scene. No, really.
At a couple of points along the river, a certain configuration of bridges, banks, currents and coincidence has created permanent natural waves – and on a sunny day, you'll find men in wetsuits (and one or two women) queuing up along the banks with their surfboards.
When their turn comes, they'll toss the board into the waves, jump onto it, and attempt to stay up, sometimes for several minutes; sometimes only for a couple of seconds before they lose their balance and are immediately swept downstream, whereupon they'll swim to the side, and hurry back along the bank to rejoin the queue.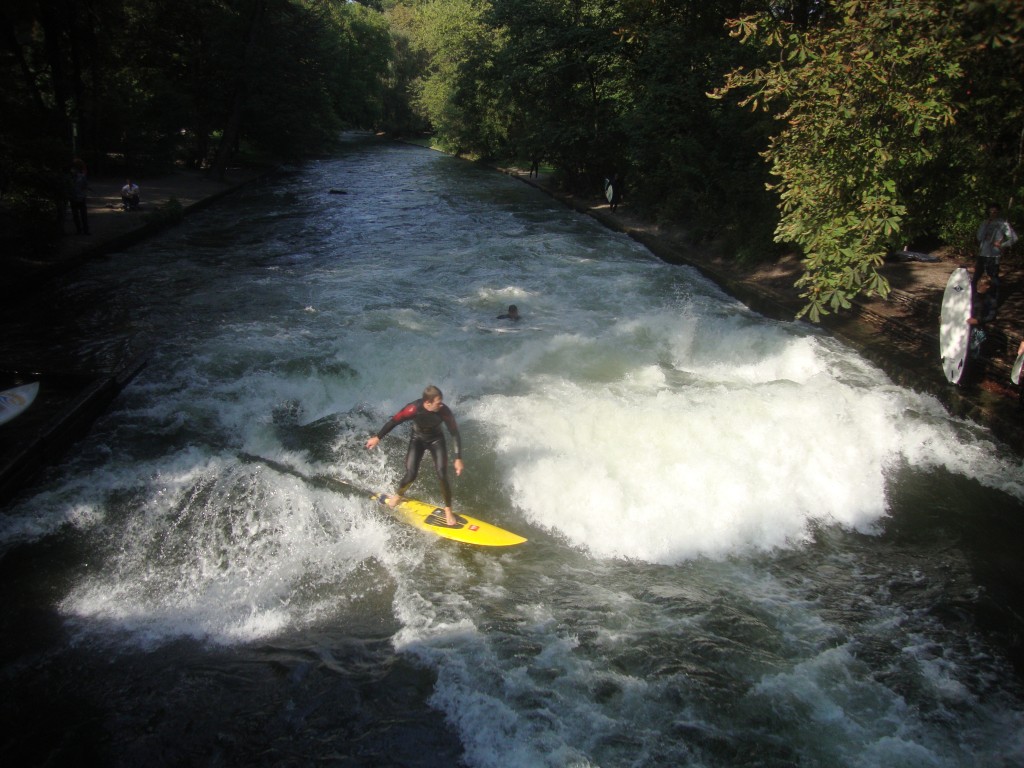 Apparently river surfing has its own special set of skills, and even some world champions, used to the massive rollers of the Atlantic or the Pacific, have had difficulty staying up on the humble Isar.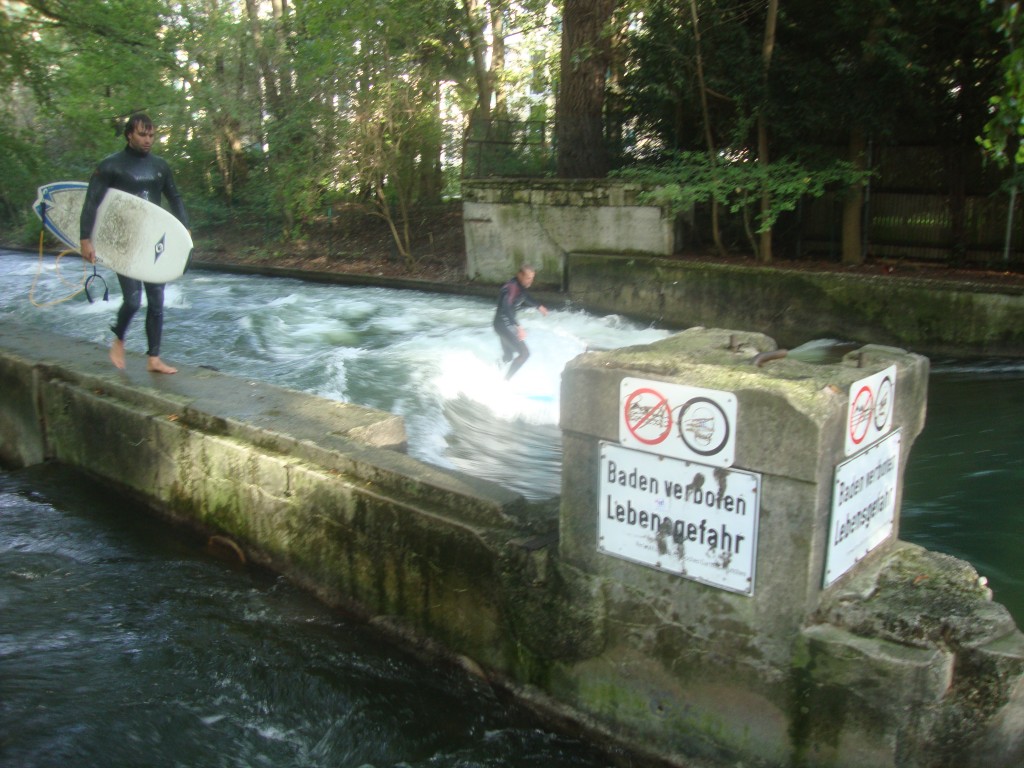 I could have watched for hours. In fact, I think I probably did.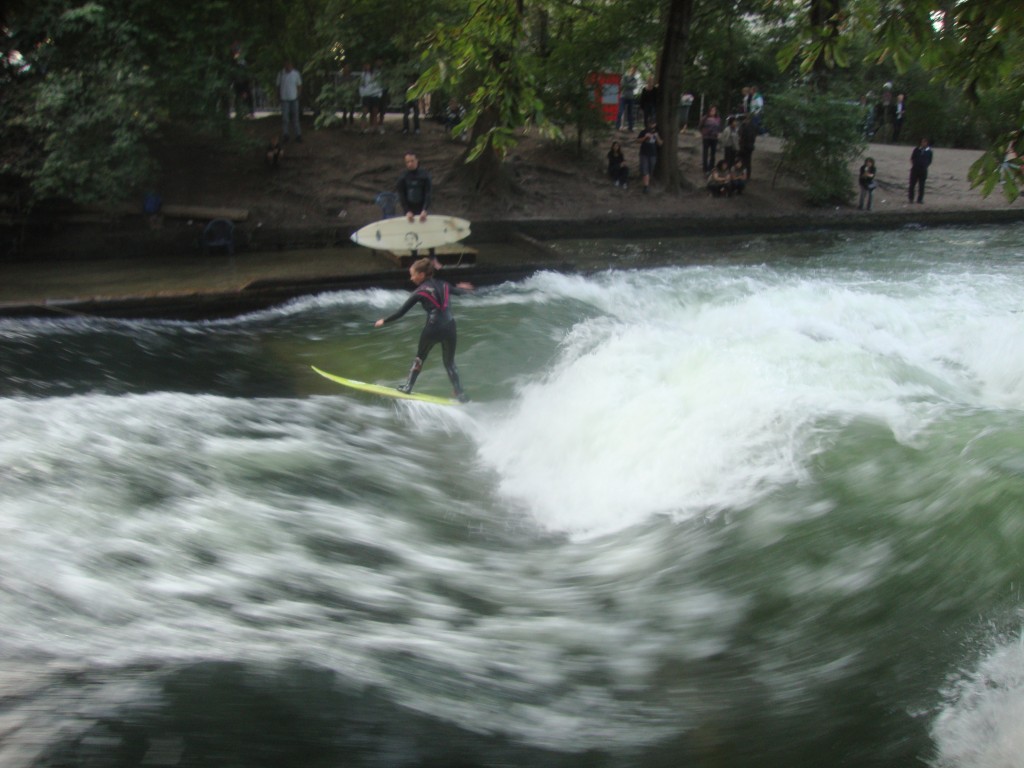 And I started to notice that some of the techiniques a surfer uses are – surely – similar to those used by a cyclist. The balance, for a start – and using every muscle in the body manipulate the centrifugal force that pushes you firmly onto the road, or the wave. The little twitches of the waist, and the careful movements of the feet – I know all that.
If I'd stayed any longer, I'd have insisted on having a go. And who knows – maybe in a couple of years I'll find myself with a few weeks to spare in Australia or California…