I'm trying not to make this all about food. Really I am. Partly because that's already been done (by The Hungry Cyclist, whose idea I wished I'd had first the moment I heard of him). Partly because if I start going on about food, I'll never stop.
But I can't resist telling you about this.
When I studied German for GCSE, half my life ago, two of the characters in our textbook at one point went out to an ice cream parlour, and ordered spaghettieis.
"Miss, what's spaghettieis?"

"Spaghetti-shaped ice cream."
Spaghetti-shaped ice cream? I was intrigued. And I've remained intrigued ever since. Spaghetti-shaped ice cream? How would that work? How would it look? How would it taste?
The other day I found out. Look!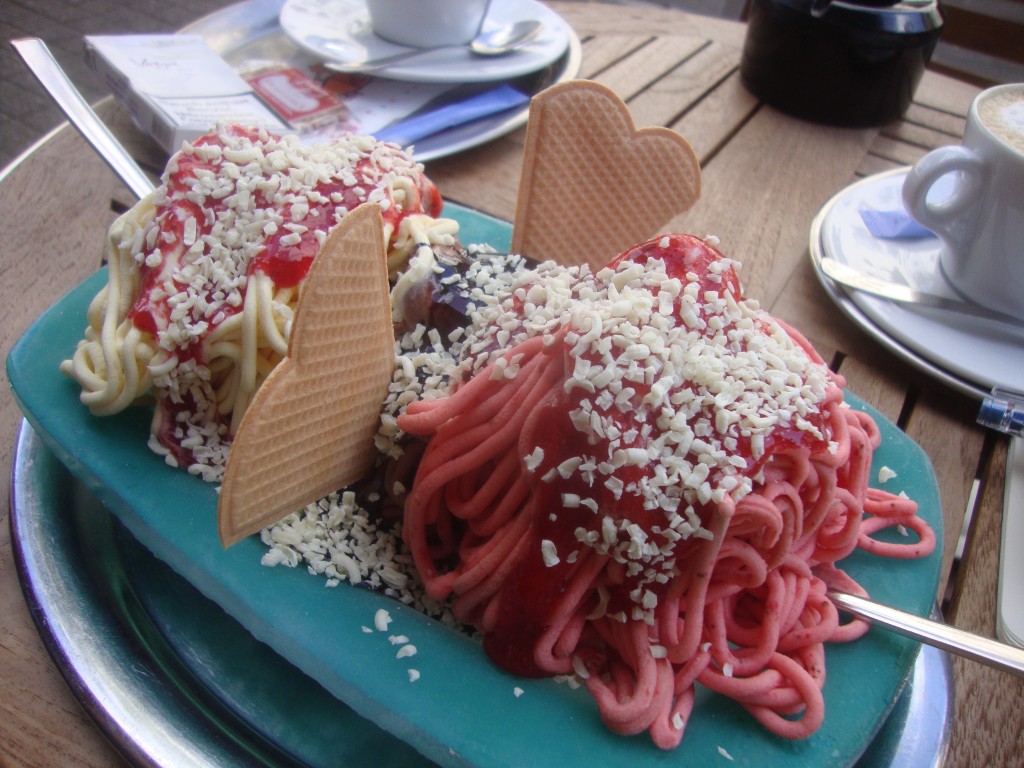 Not only is it shaped like spaghetti – it actually pretends to be spaghetti, with strawberry sauce for ragù and grated chocolate for parmesan. It's sort of like food in drag. I also found out that you can get ice cream pretending to be things like lasagne and fried eggs. I'm liking Germany more and more.