Ryan announced last Friday afternoon that he was going back to Canada on Monday, and wouldn't get back to London till after I leave – so suddenly we had a deadline! This means I didn't get a chance to lovingly photograph and document every step of the building process, for which the non-bike people among you will be grateful.
Here's a picture of it half-assembled, hanging from the ceiling in Ryan's workshop.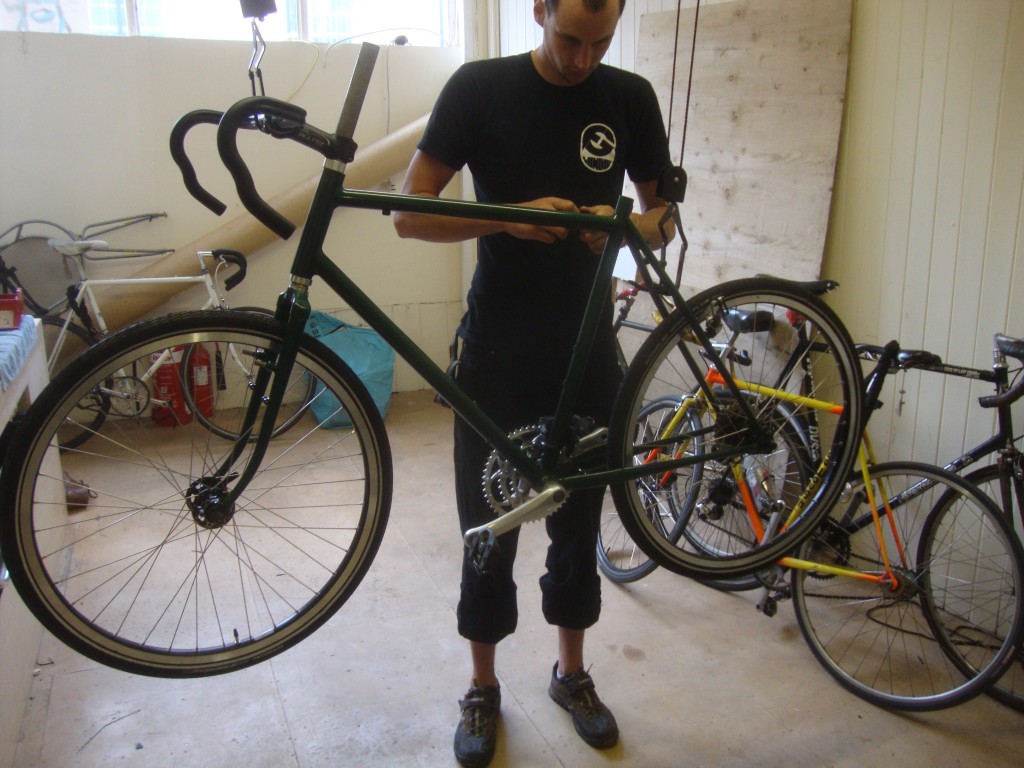 And here's some gratuitously shiny chainring photos.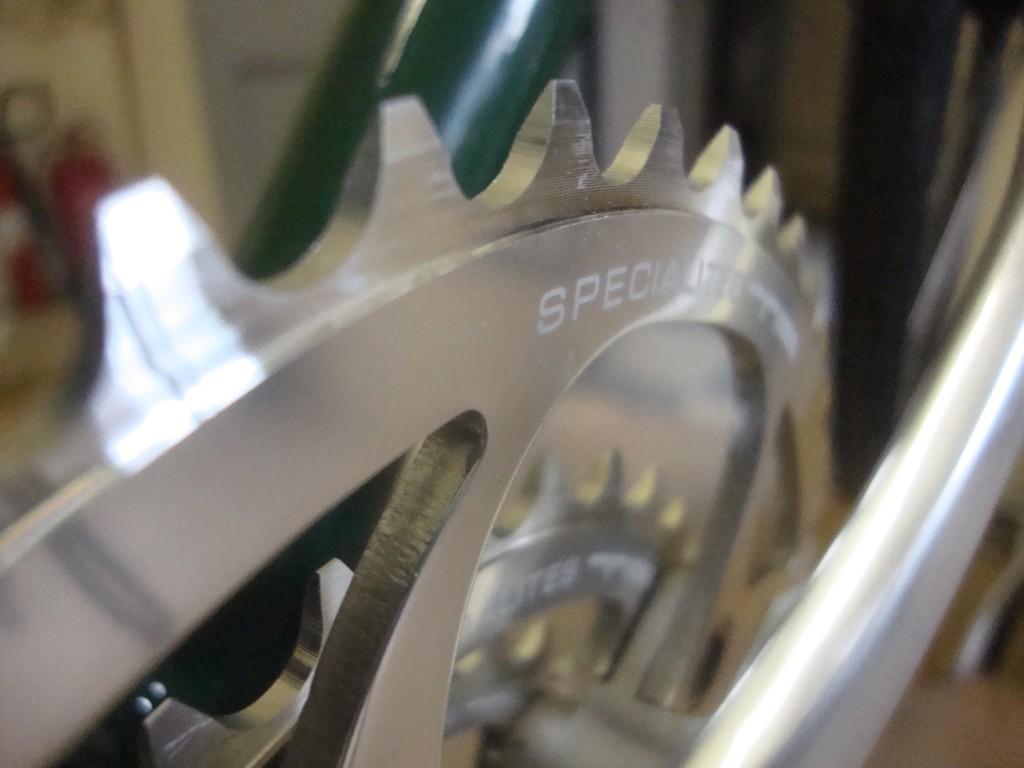 I'm sure I'll look back on these pictures in disbelief six months down the line, when my rear cassette is completely disfigured by thousands of miles of grit, mud, snow, etc.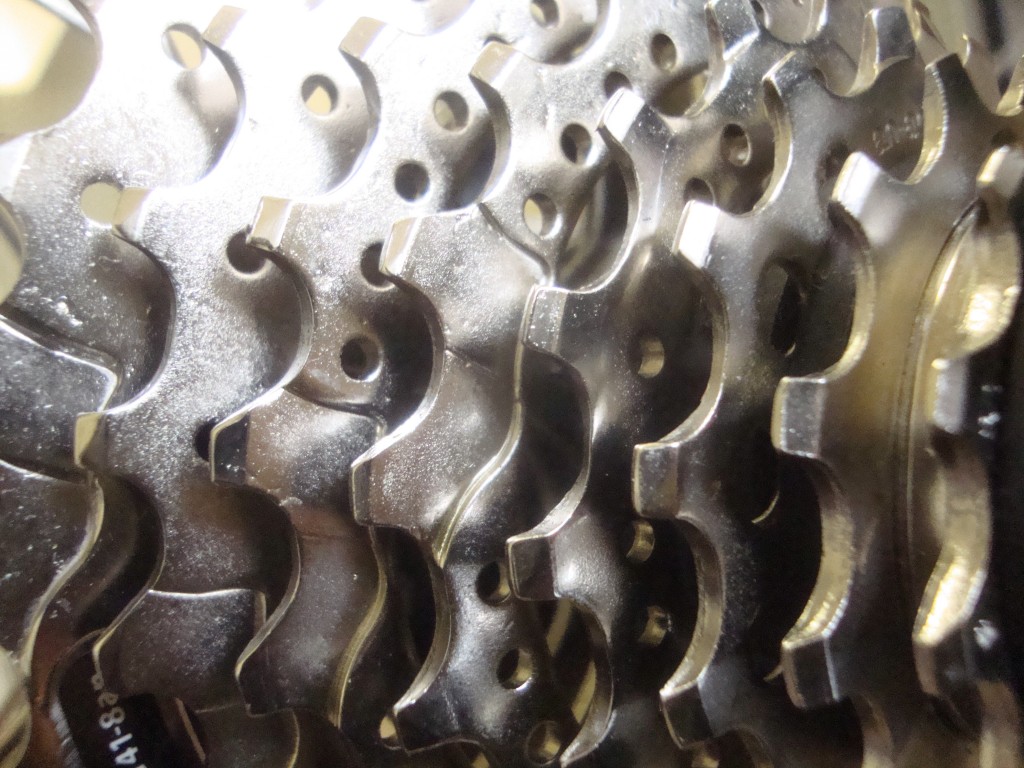 It was a long night. Ryan was in the back room, working on another project, while I raced to get my bike built, pestering him every few minutes to come and check I was getting it right. We wouldn't have made it without pizza. (Vegetarian, with extra pepperoni.)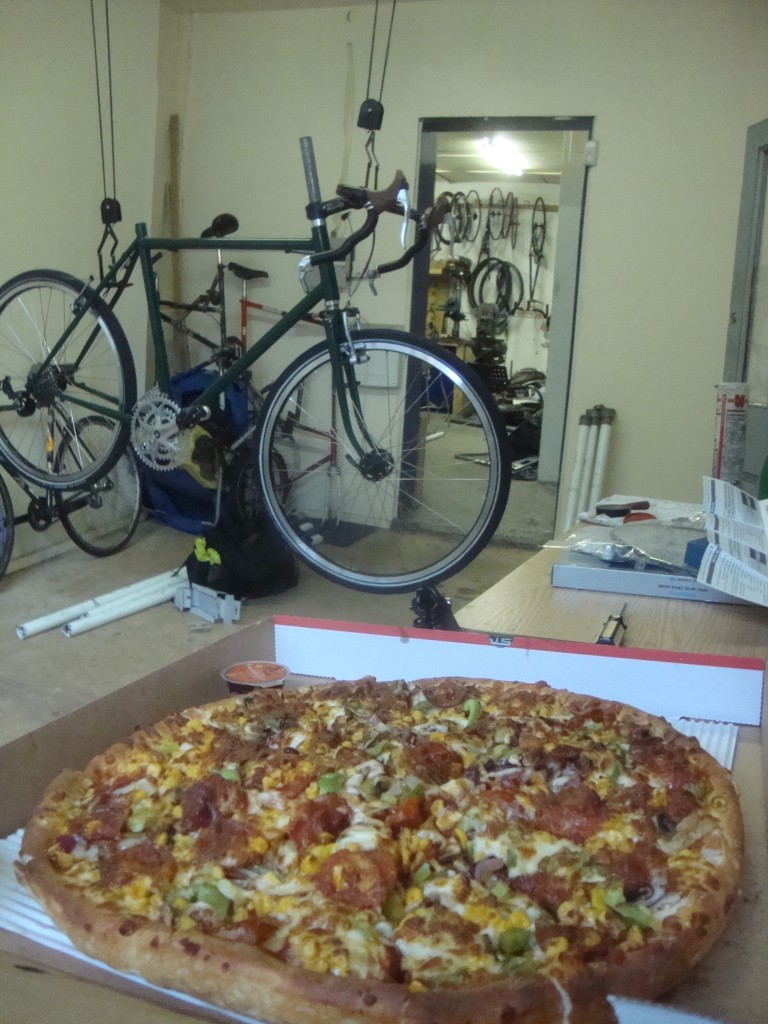 We were still waiting for the all-important cable guide, so I reluctantly left Ryan to fit the headset and tune the gears once it had arrived.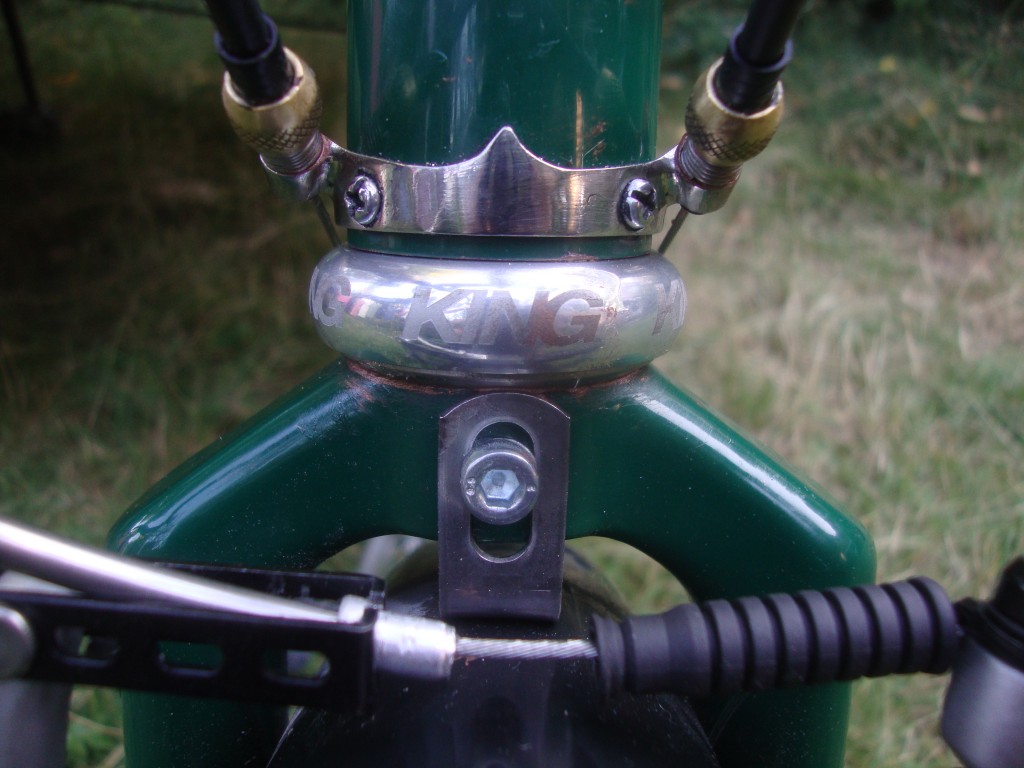 And this afternoon I took the bus over to Webber Street to collect my new companion. I was rather nervous. As I've told anyone who'll listen, meeting my new bike for the first time was a bit like meeting up with someone you've been chatting up over the internet for months. You know what they look like, you've written to and thought about each other a lot, but you have no idea if you'll actually have any chemistry when you meet in person – and if you don't, there's nothing that can be done about that. It felt terribly rash to be promising four or more years of my life to this bicycle I'd never even ridden.
But I needn't have worried. The bike is perfect. About halfway home I realized I was grinning broadly. And as I sat in the garden with my housemates, sipping beer and prosecco, toasting the new ride and answering all the same old questions about whether I was excited or terrified, I realized that I was suddenly very much the former. Having the bike ready to go is a huge weight off my mind. And the joy of riding it has reassured me that I'm definitely doing the right thing. As I've been reminding myself, whenever all the preparations for this trip start to get stressful, being on a bike makes me very happy. And, all being well, for the next few years I'll be on a bike for several hours a day.
I can hardly wait.