So back in February, I went along to Ryan's workshop on Webber Street SE1, to be fitted up for my new bike. And this wasn't just a matter of measuring my inside leg and deciding whether to go for a 51cm or 53cm seat tube. I was in there for about three hours. He took measurements from all over my body, photographed me in various riding positions, and pulled my current bike to pieces to try me out with different saddle positions, different stem lengths and different bar angles. He held a plumb line up against my leg to check that the joint of my knee lined up correctly with the ball of my foot as I pedalled. He made me ride up and down Webber Street while he stood outside the shop, frowning and taking notes.
And then he took all his measurements and started calculating the exact proportions of my new frame.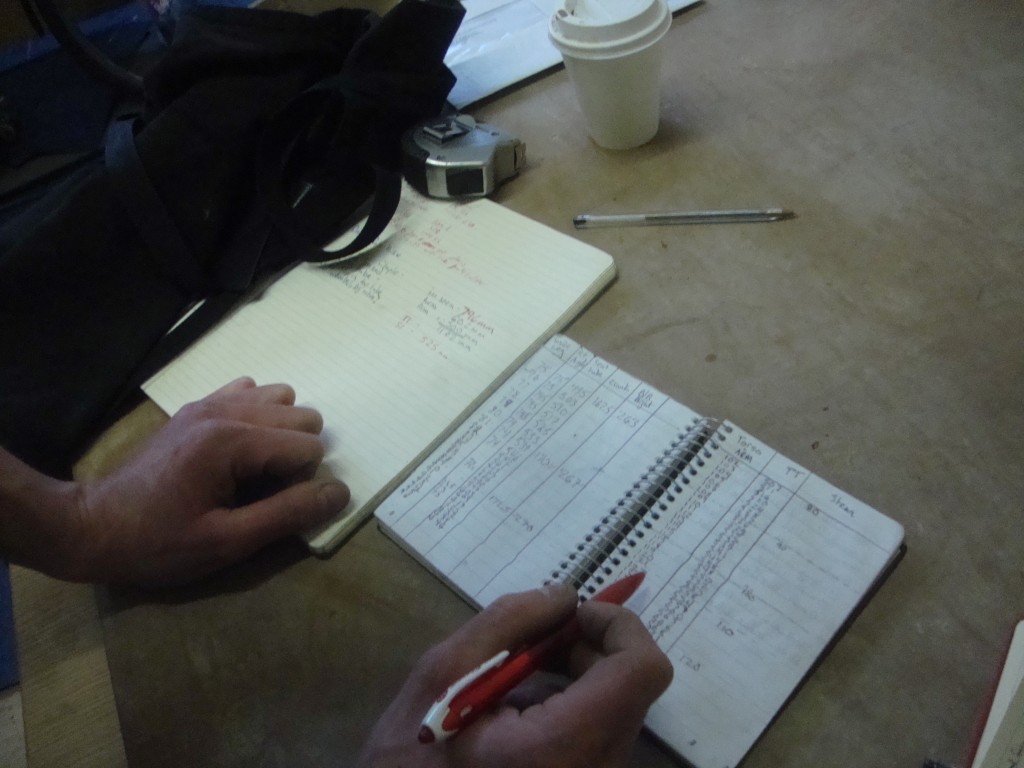 And the next time I visited the workshop he had a full-size drawing of my new bike, and lots of shiny new Reynolds tubing.
It was very strange holding this drop-out, and realizing that, for the next four years, it'll be somewhere under my right buttock, holding up the weight of all my worldly goods.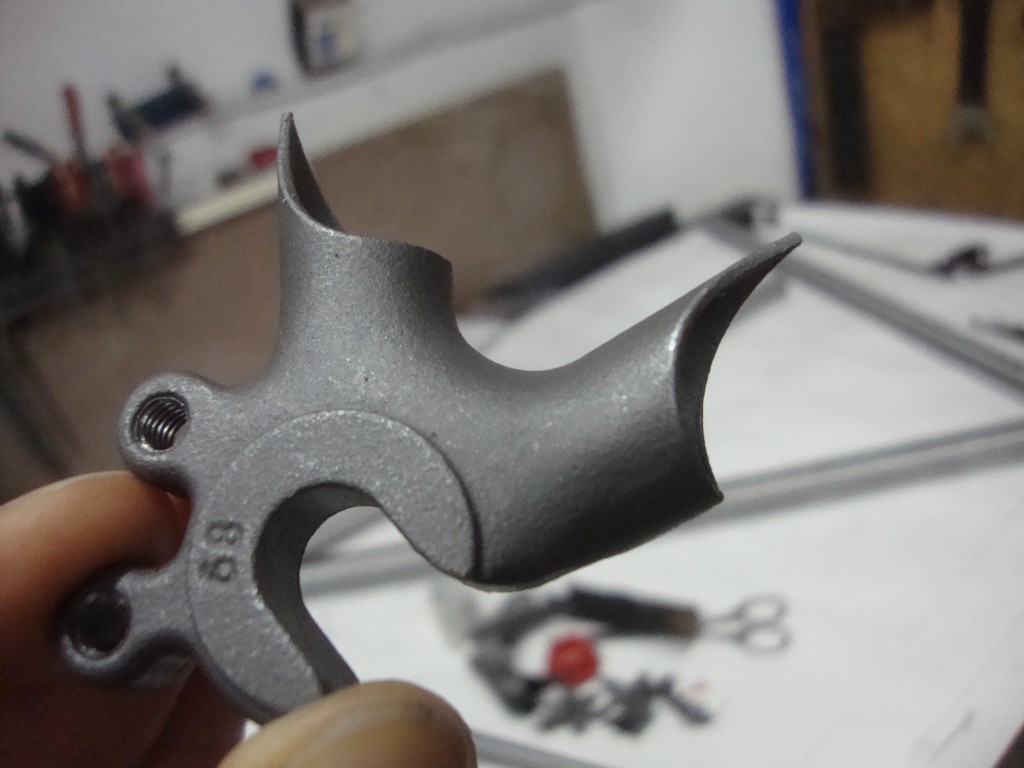 A couple of months later I went in to check on progress, and witnessed some breathtakingly beautiful fillet brazing.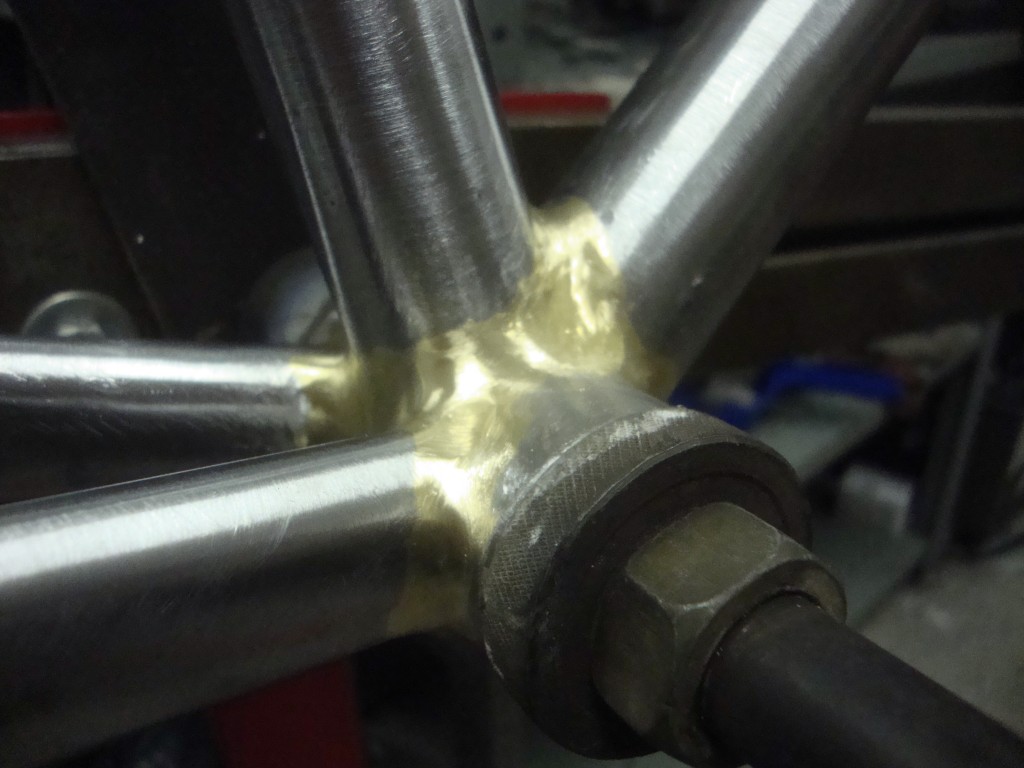 Ryan was quite excited about it himself.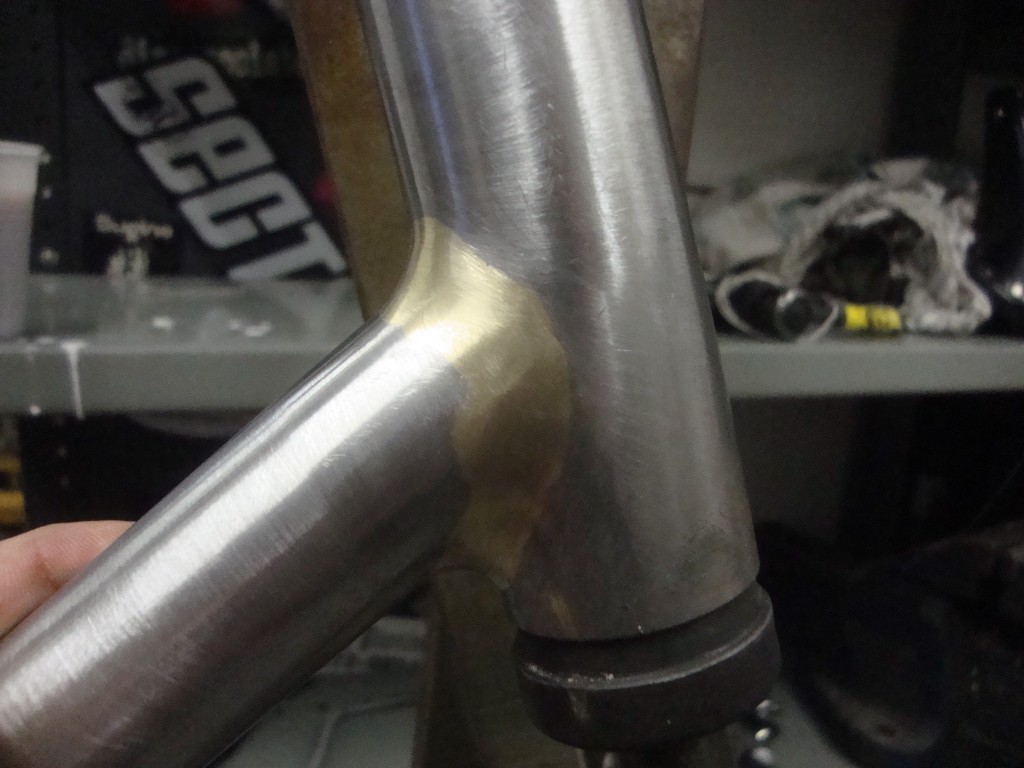 Especially the chain stays, for which he'd copied a technique from an old Italian framebuilder.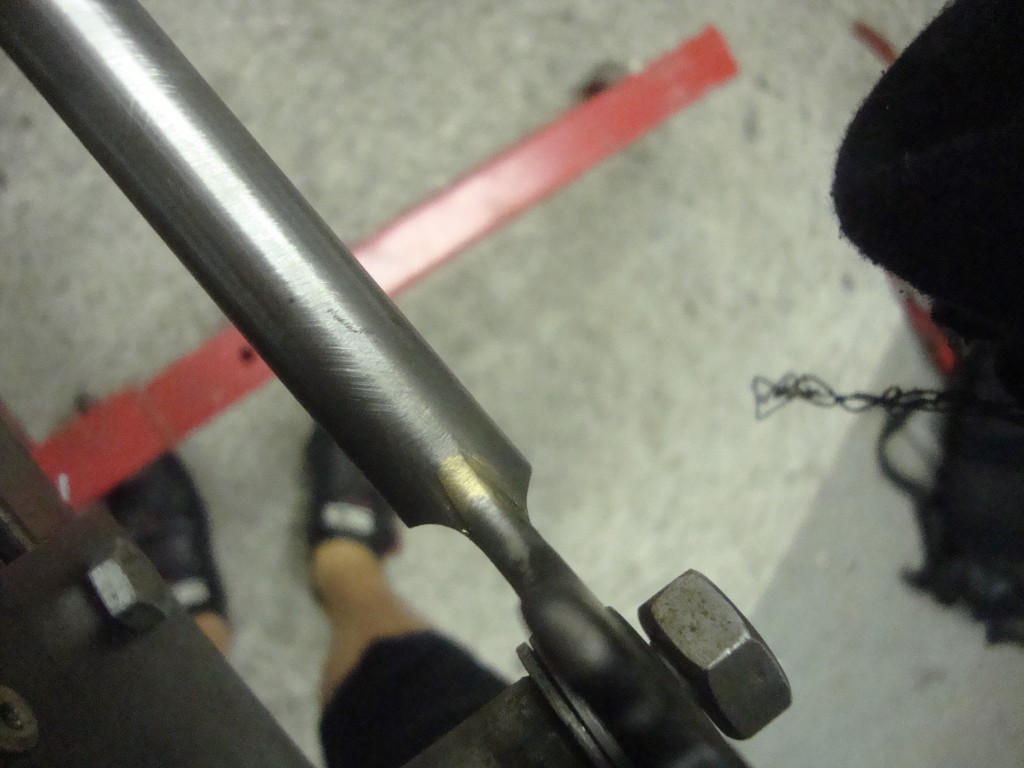 And a couple of weeks later I met him at Armourtex with the finished frame, ready to be painted.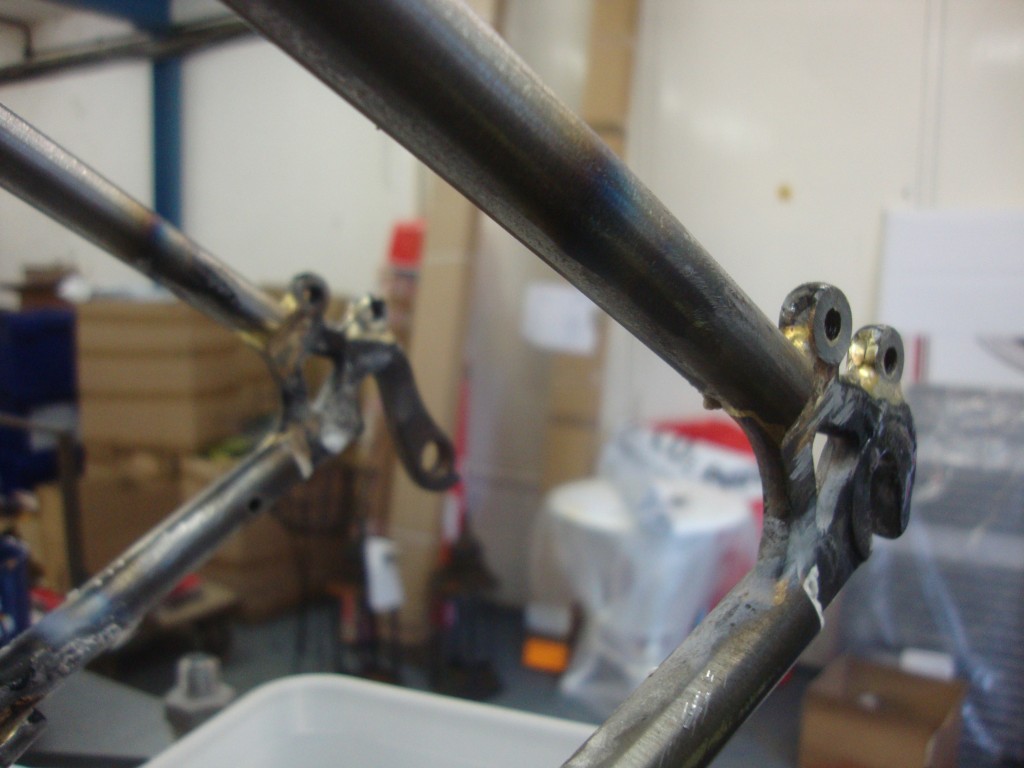 I quite liked the look of it unpainted.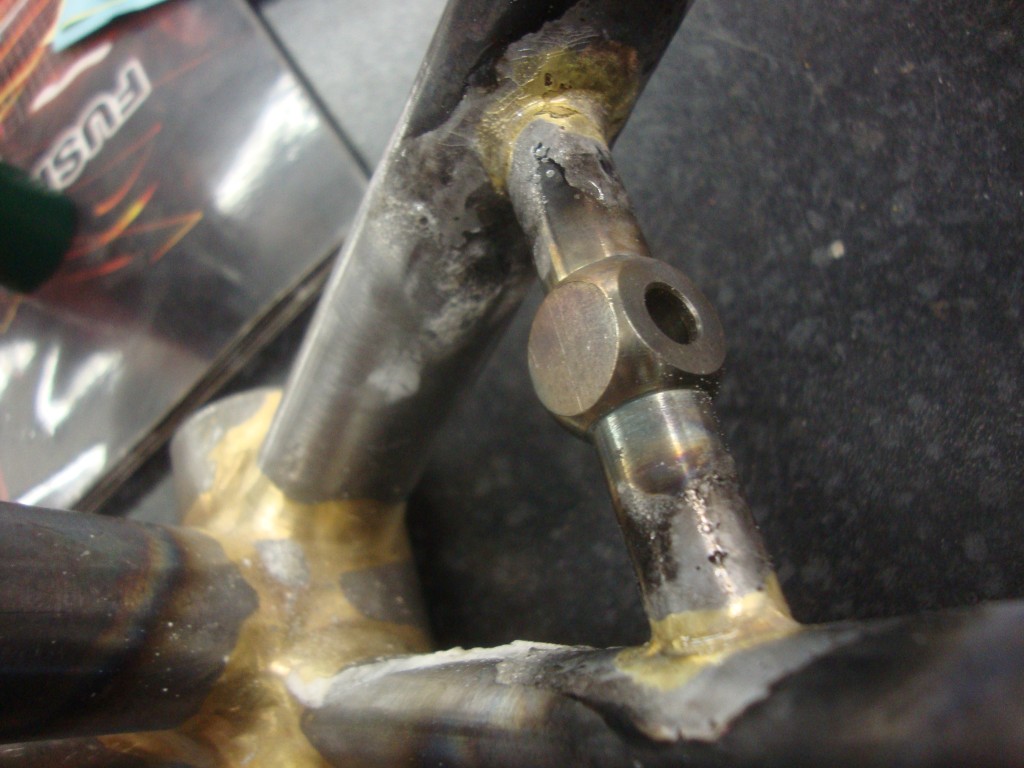 But in the end we went for a handsome green powdercoat.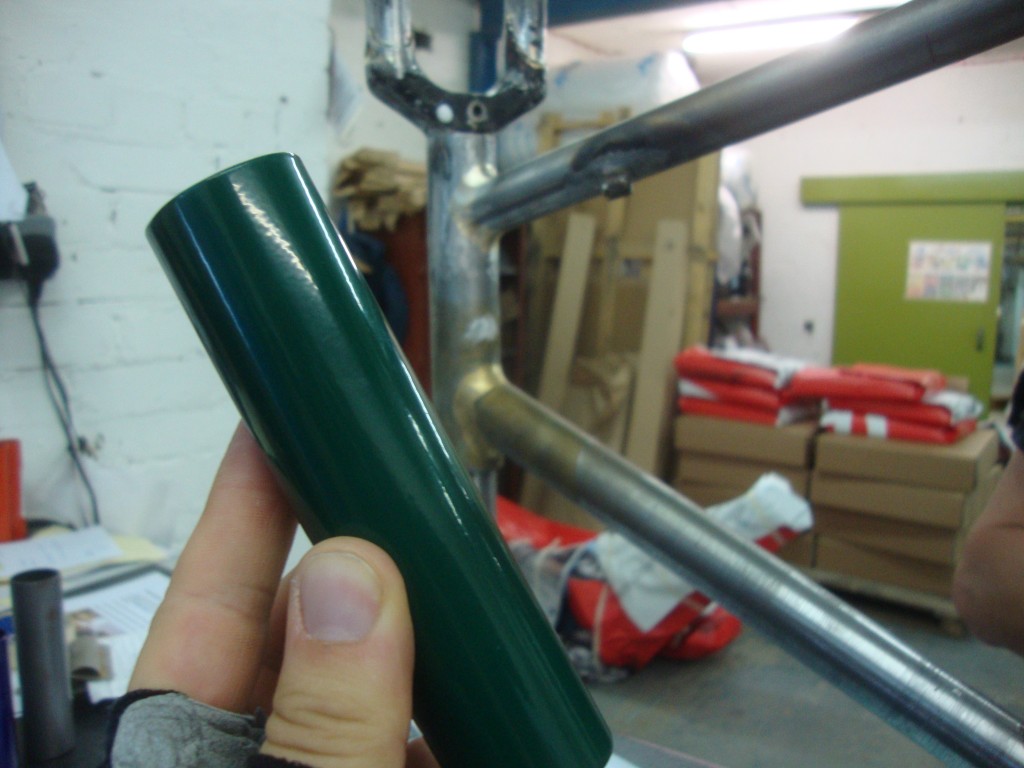 And I rode frantically off to Brixton to pick up the last of the components.